Our readers support us. This post may contain affiliate links. We earn from qualifying purchases. Learn More
Gray is quite a safe color. It is subtle and clean and can easily be combined with many shades in interior design to create an appealing look. Things change however when it comes to gray flooring.
Gray floors can look quite flat and monochromatic, but with the right wall colors, you can add life to your rooms. The best wall colors for gray floors are dusty blues, whites (both crispy clean and off-whites), navy, green, yellow, pink, orange and obviously other shades of gray.
Picking the right wall color for gray walls can be tricky, especially if you are not into interior design much. Here are some suggestions and images so you can compare and contrast the different shades mentioned above and choose the one that really captures your attention.
Dusty Blue Walls and Gray Floors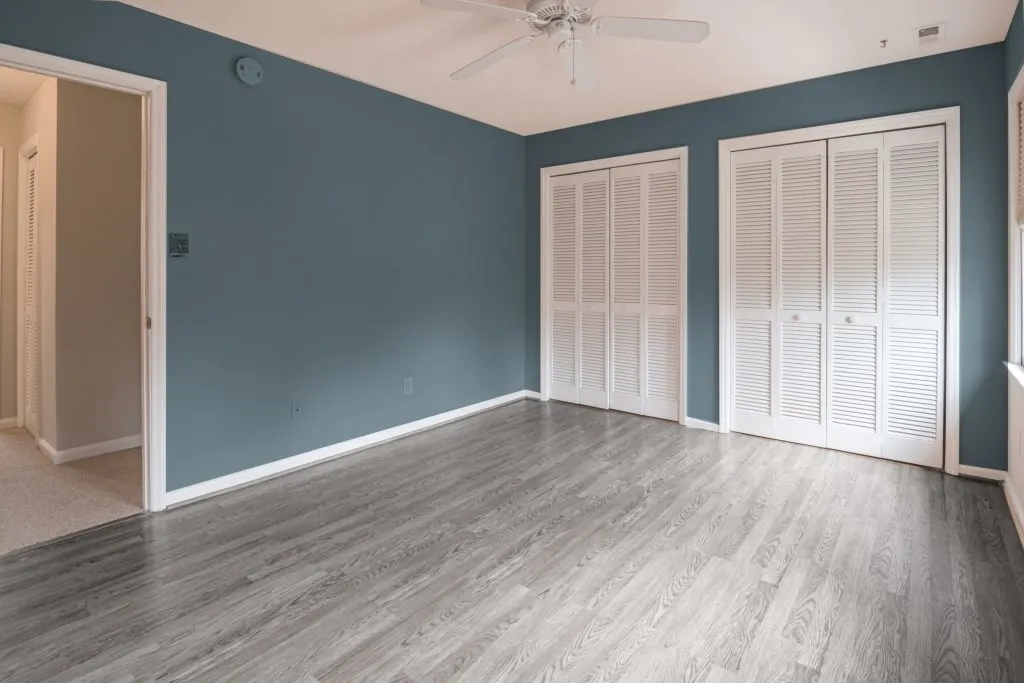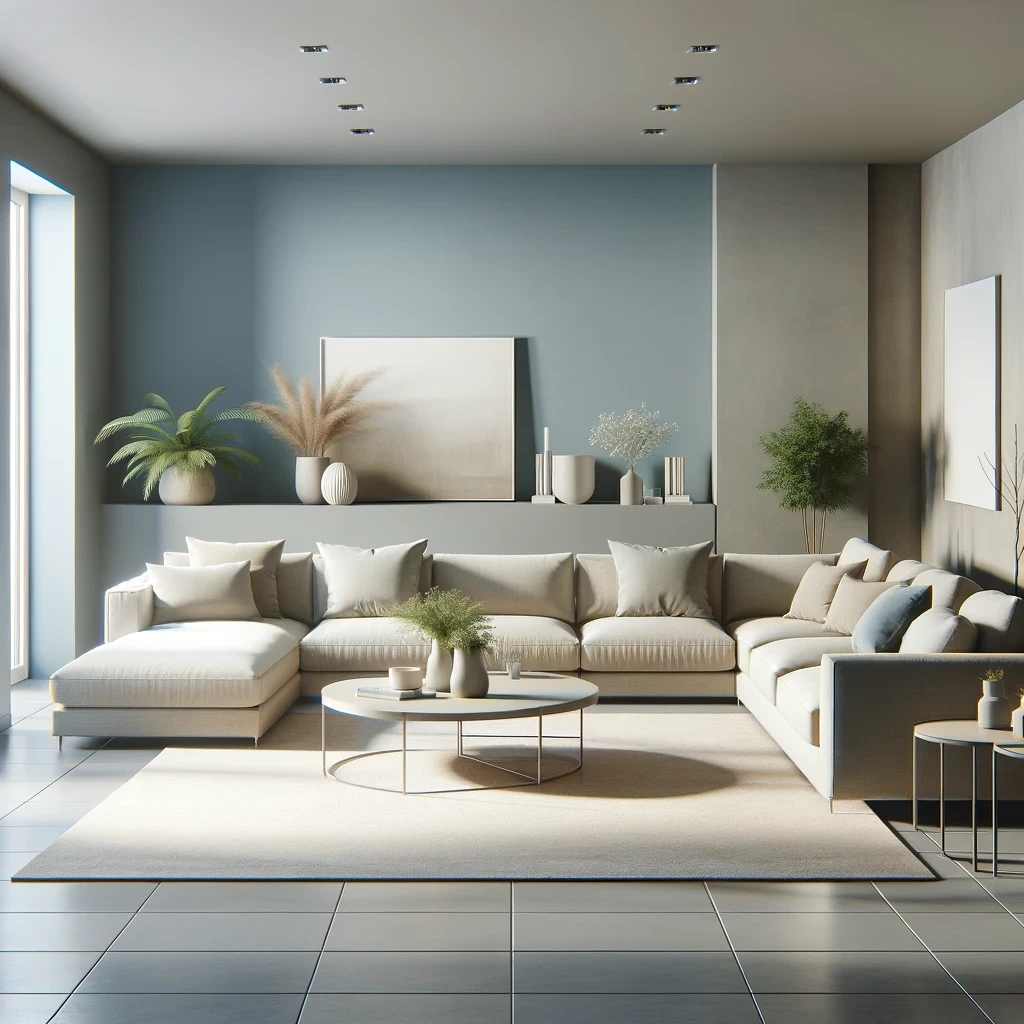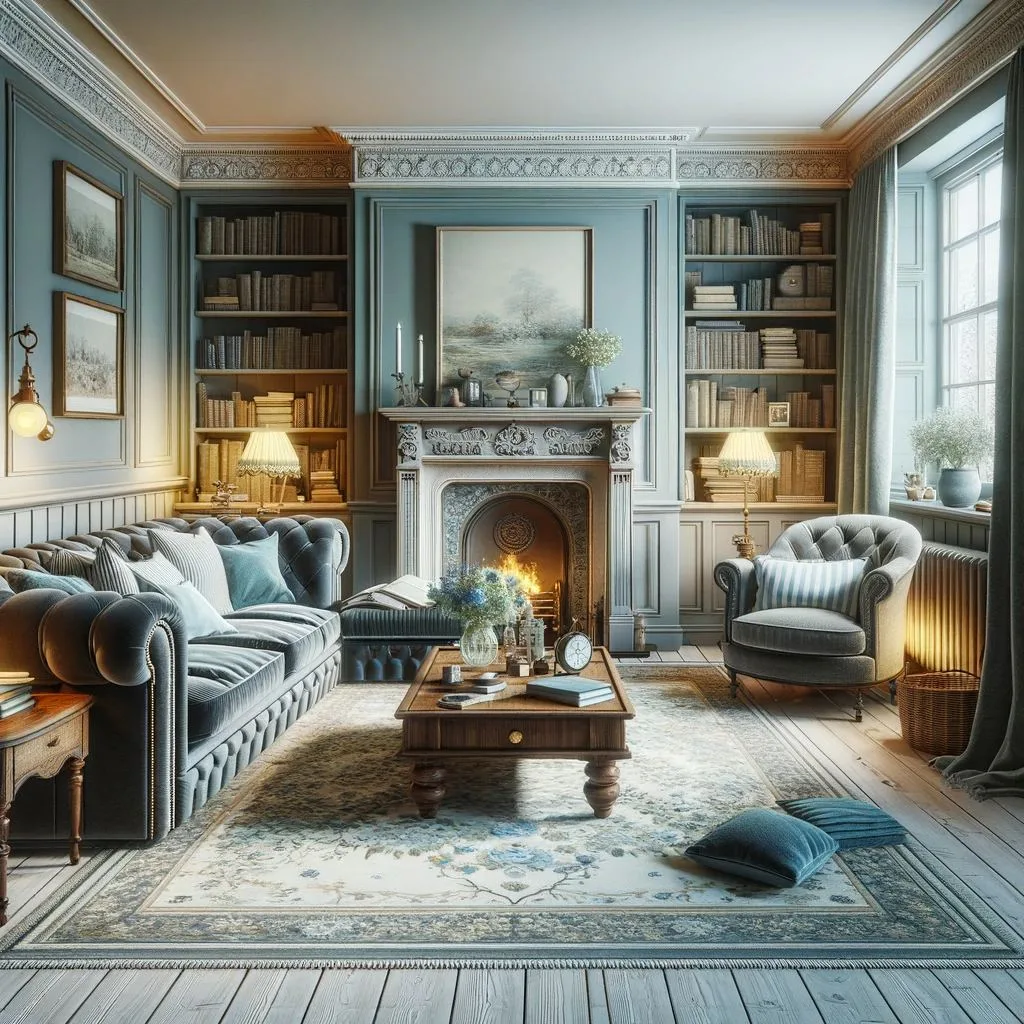 There are many different types of gray floors. You can have gray tiles, hardwood floors, vinyl, or even stone. Whichever floor you choose, or you already have in your home, dusty blue walls will complement gray floors.
Dusty blue has a hint of gray in it so it is almost in the same color family, which is why it works quite well with gray floors.
Gray floors and dusty blue walls also work well for all styles of homes, whether it is a cabin in the mountain, a summer cottage by the sea, or an urban penthouse. This color scheme is elegant and timeless. The darker shade of the walls evokes a historic vibe. The gray tone of the floors on the other hand balances out this look through its colder shade.
Furnishing Tips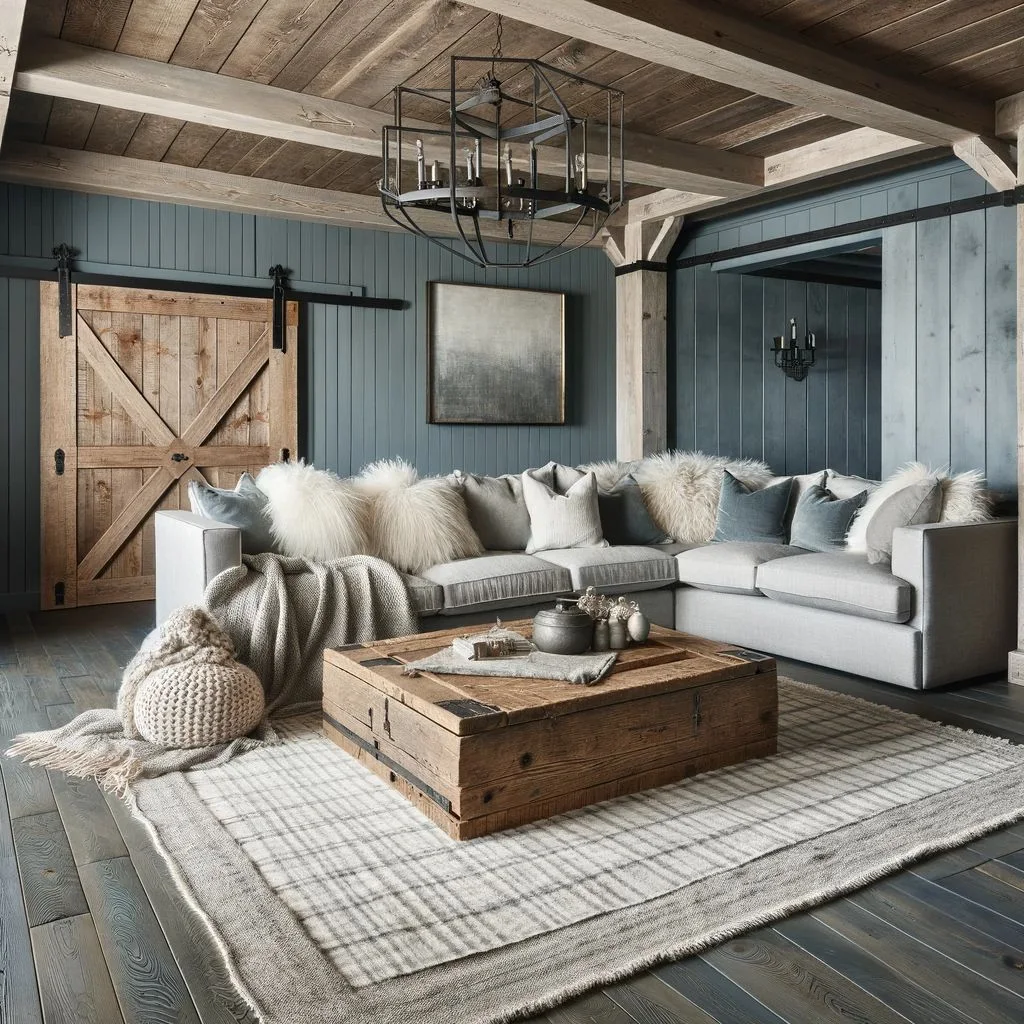 Add dark wooden pieces or black steel furniture pieces to make your dusty blue and gray rooms more appealing. You can even use some white marble tables to achieve an ultra-modern Scandinavian look.
White Walls and Gray Floors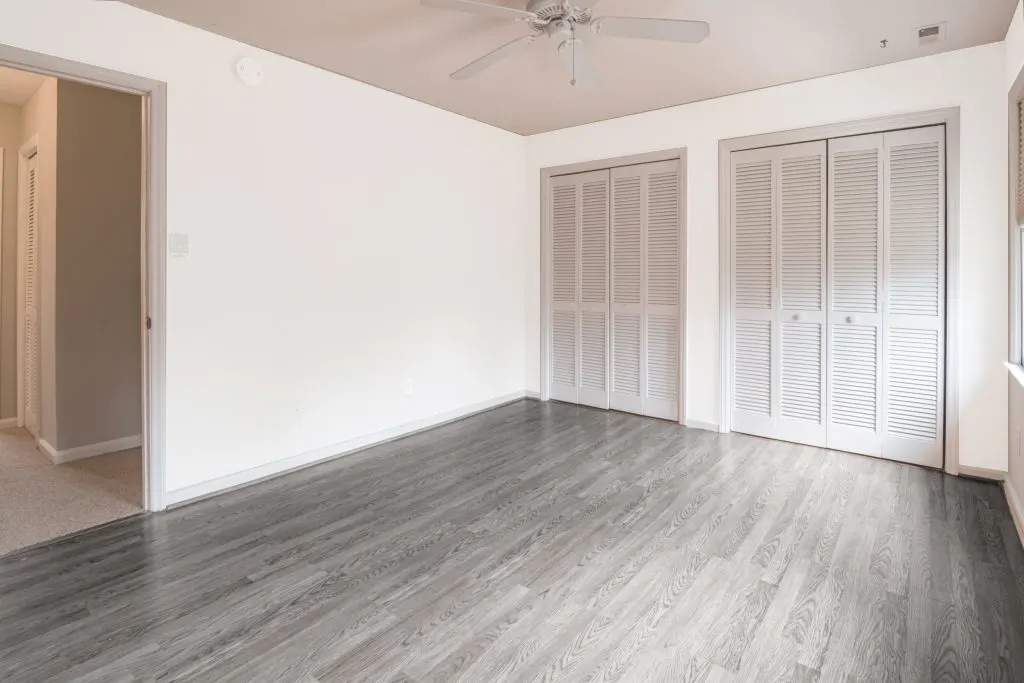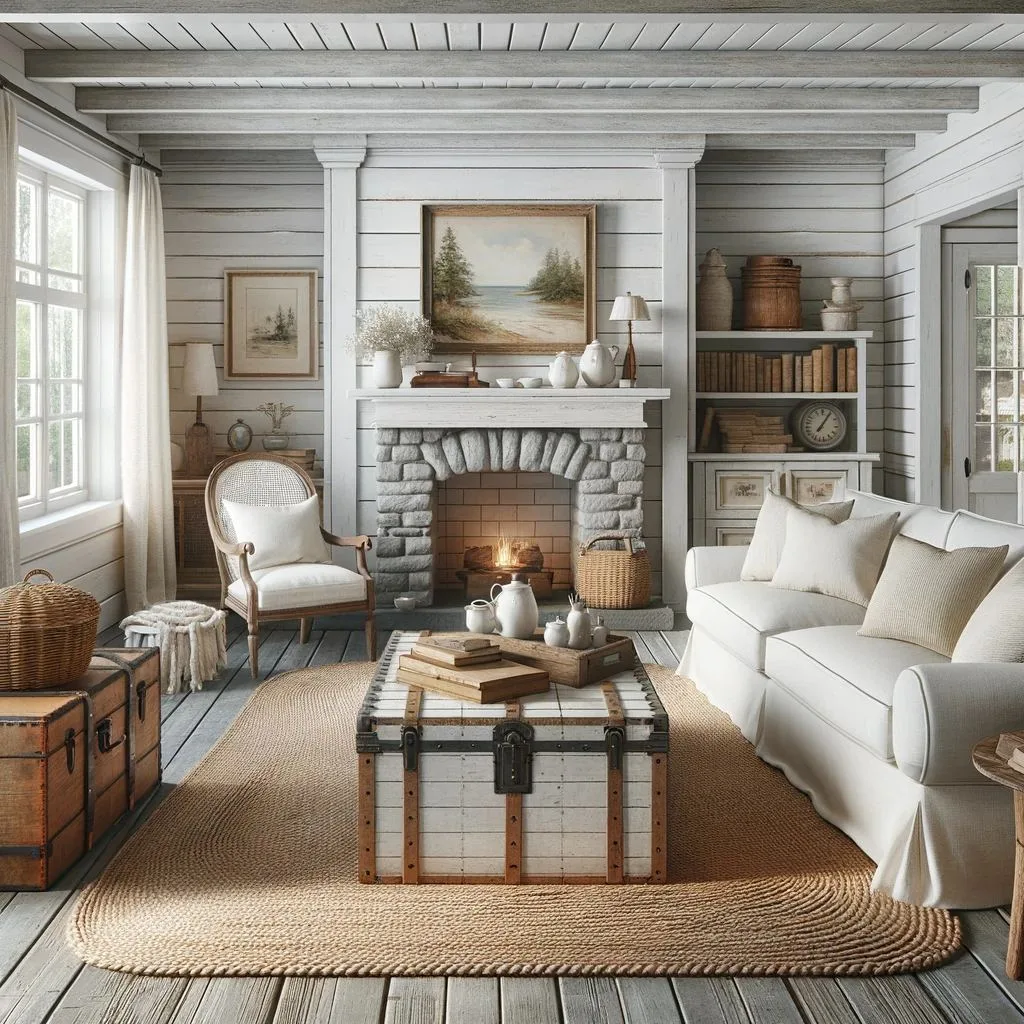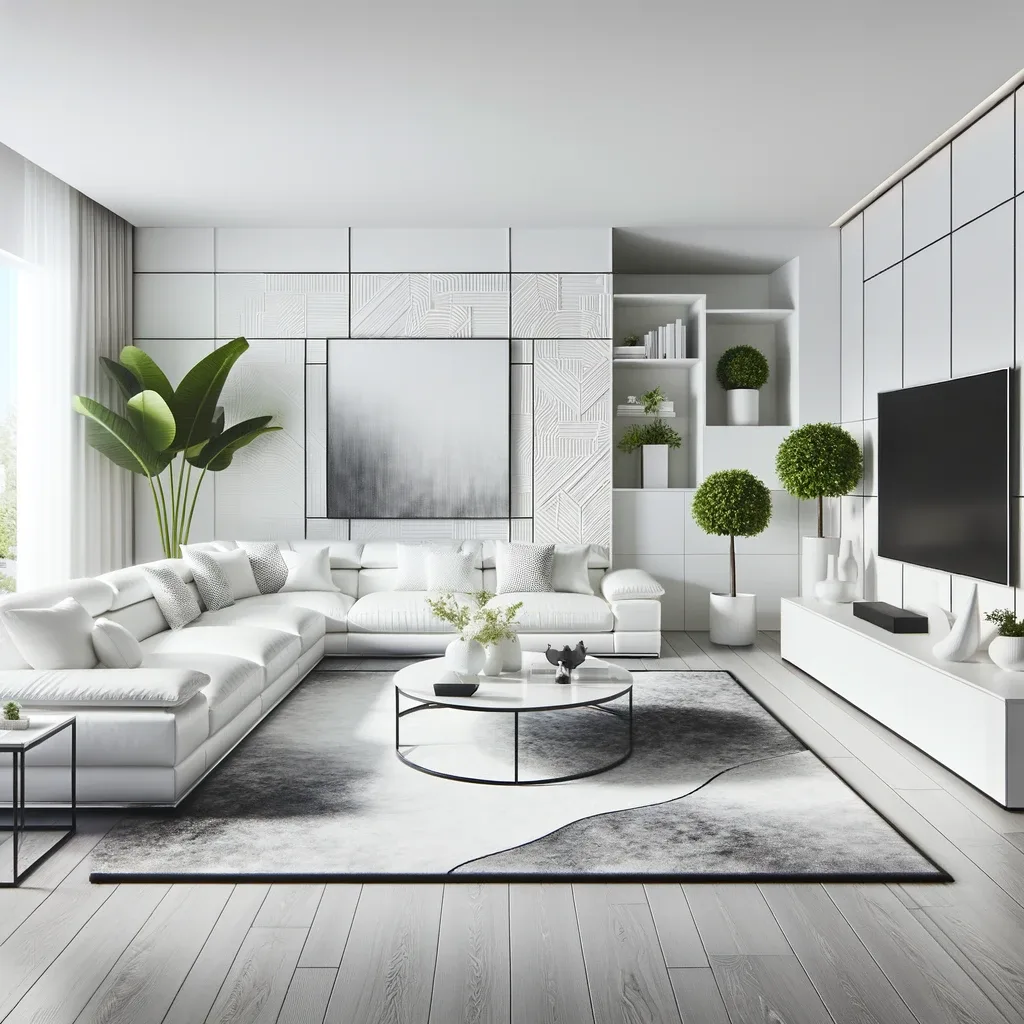 A room with white walls and gray floors can have a monochromatic effect, but this combination looks absolutely modern and clean. This is the perfect combination for anyone that loves minimalism and does not want to have a heavy feeling in their interior.
White walls look great whether you have raw stone floors, polished concrete, gray hardwood floors, or even shiny marble floors. When choosing the right white code for your walls, aim for cooler tones and avoid any white shade with beige under colors. Look into the super light gray or crisp white. Even an off-white with gray undertones can work.
Furnishing Tips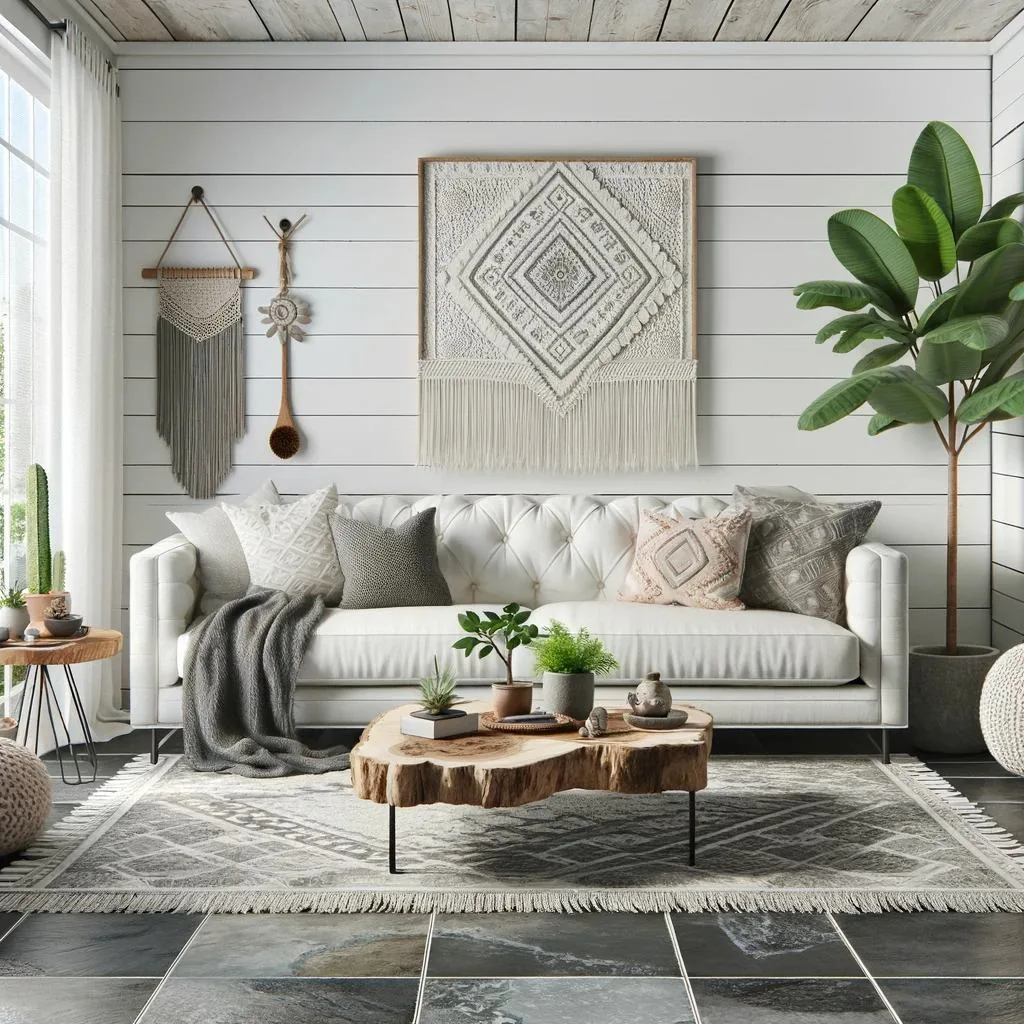 Furnishing is key when you have white walls and gray floors. You need some warm wooden furniture to prevent the room from feeling plain and flat. Choose a cherry wood chair or oak wood furniture to make the space feel warmer and more inviting. You can even add terracotta vases and black lighting features to spruce up the space like a sophisticated interior designer.
Navy Walls and Gray Floors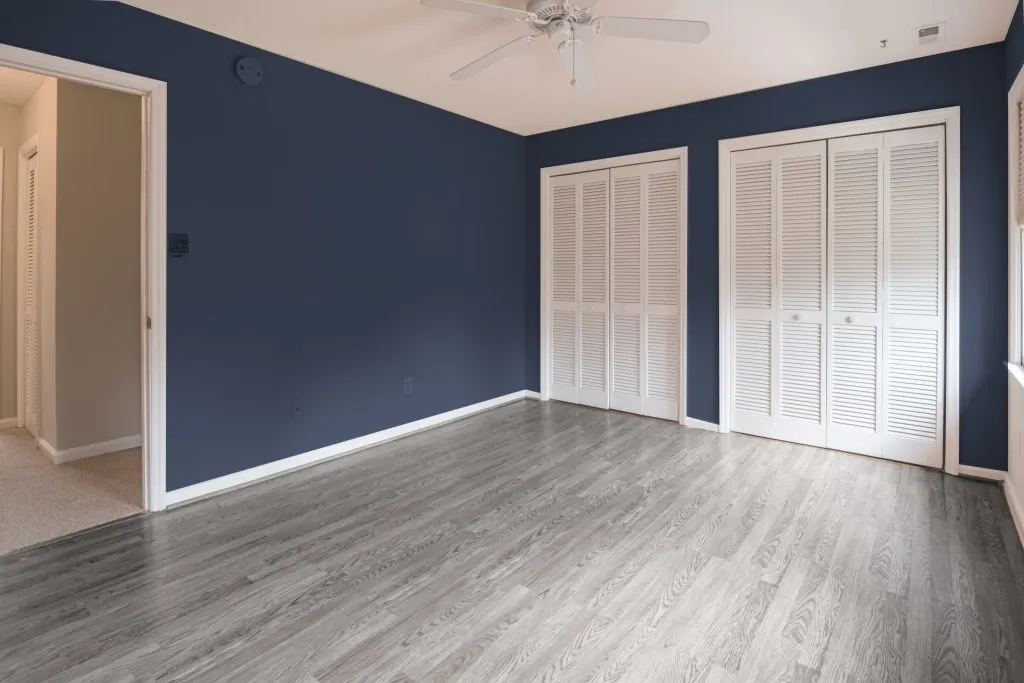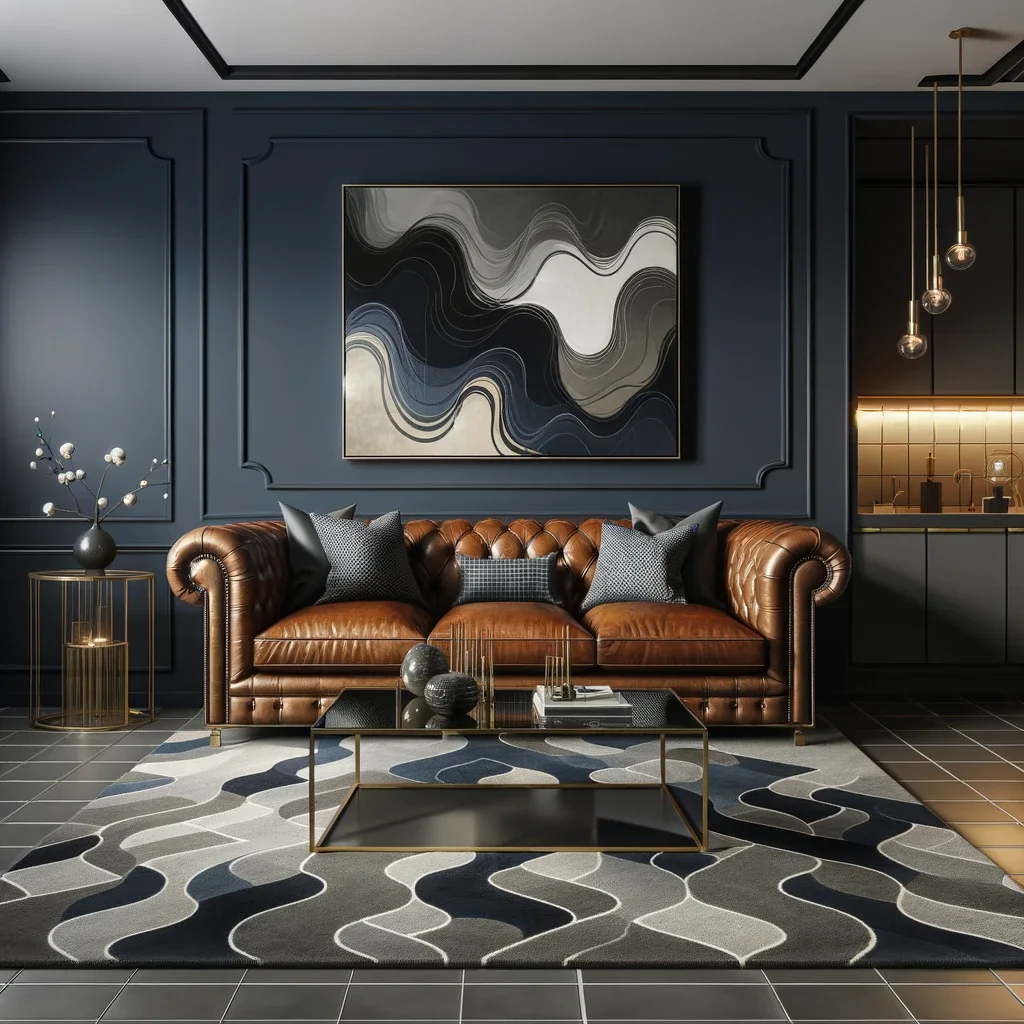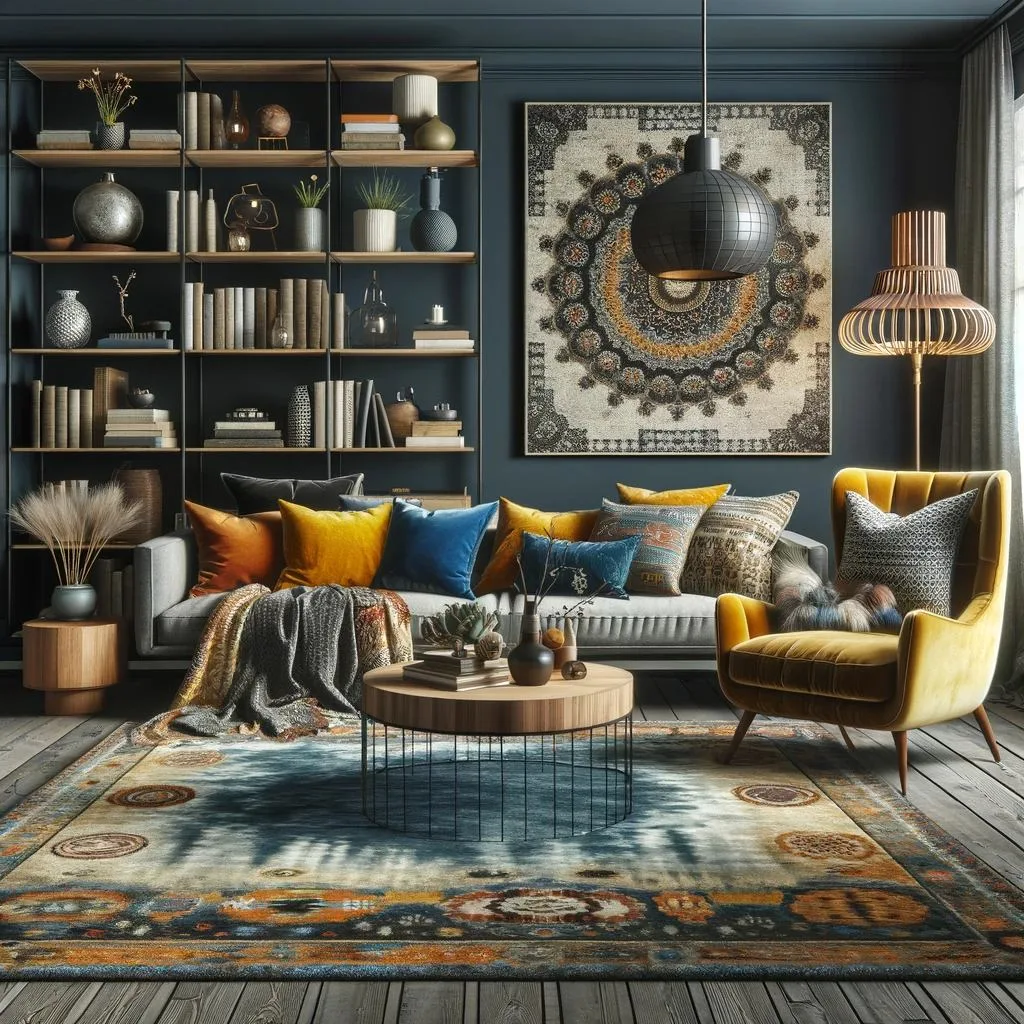 Gray and navy is a combination that always works, whether you see it on clothes or in rooms. Therefore, it comes as no surprise that navy blue walls go perfectly well with gray floors. If you have gray floors and want to create a moody room with a warm and cozy vibe, then definitely pick navy as your go-to color.
Navy blue is a classic color that will always be popular. These walls work perfectly whether with light gray hardwood floors, carpeted bedroom floors, or polished concrete gray floors. You can use this color in your mudroom, your bedroom, or even your home office or living room.
Furnishing Tips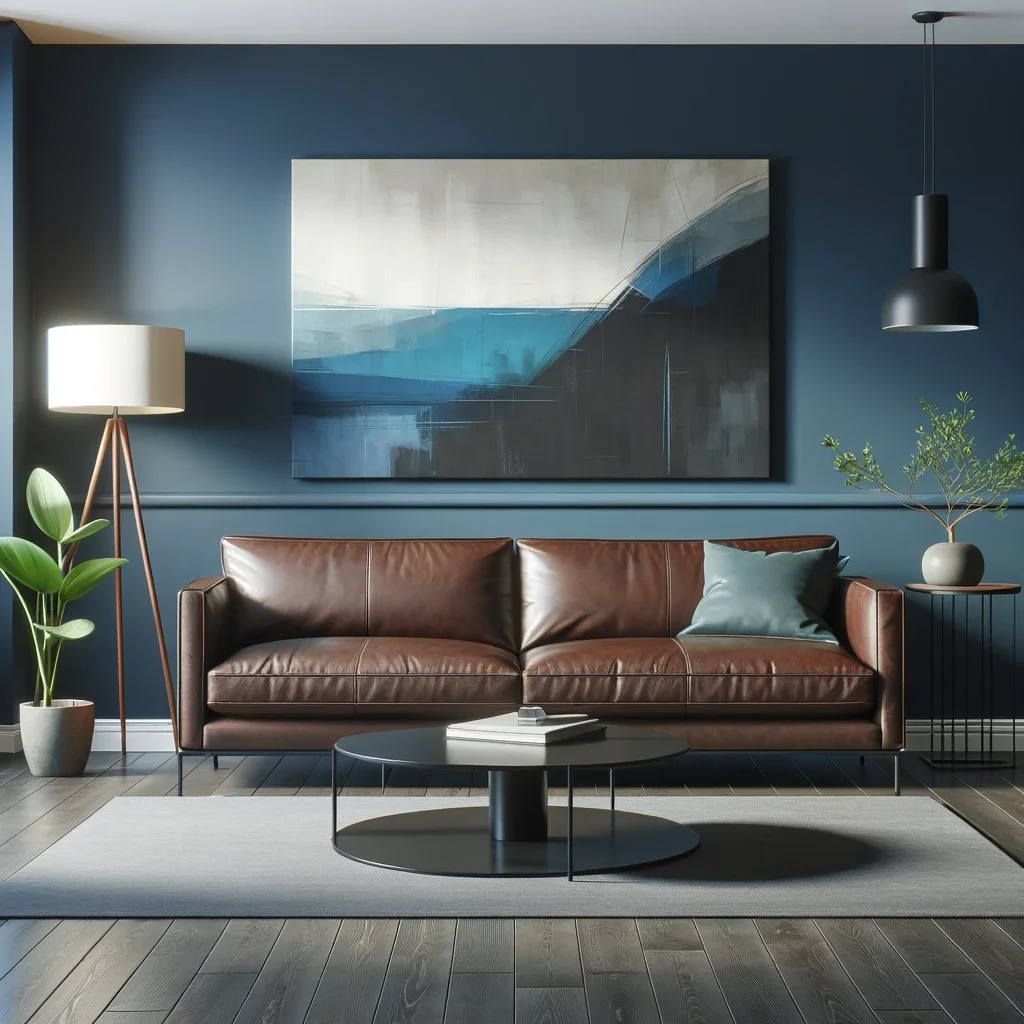 Consider adding a leather couch in brown if you have navy walls and gray floors. The warm color of the leather will create a beautiful link between the two cooler tones and will elevate the entire design of the room.
Add plenty of light brown wooden furniture too, to make the room feel cozier and more inviting. And last but not least, make sure to pick the right rug that will anchor all these pieces together.
Green Walls and Gray Floors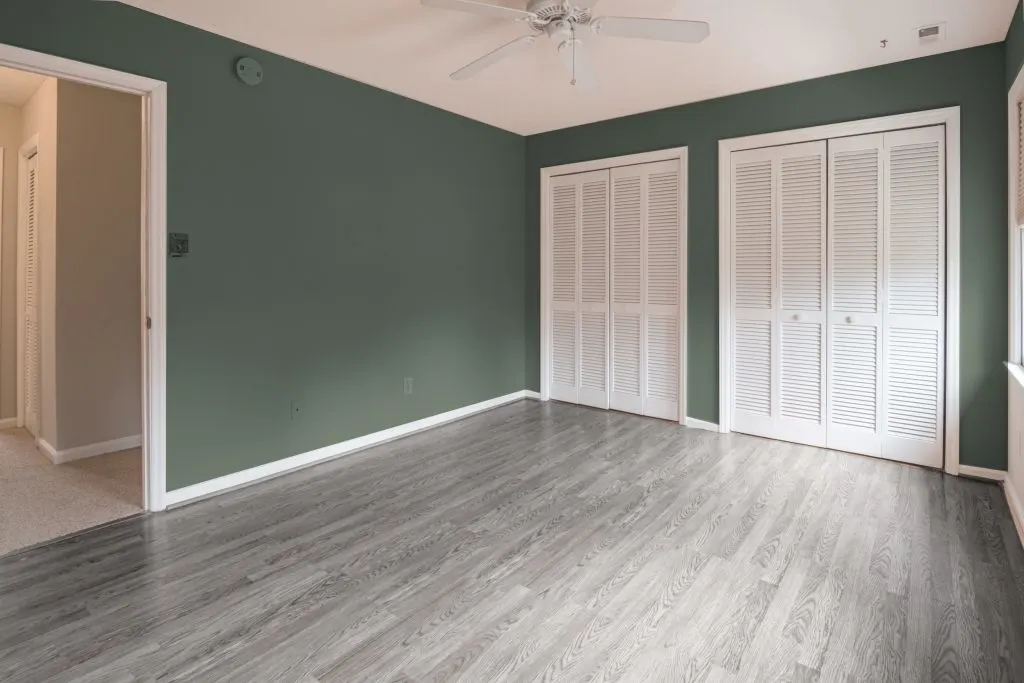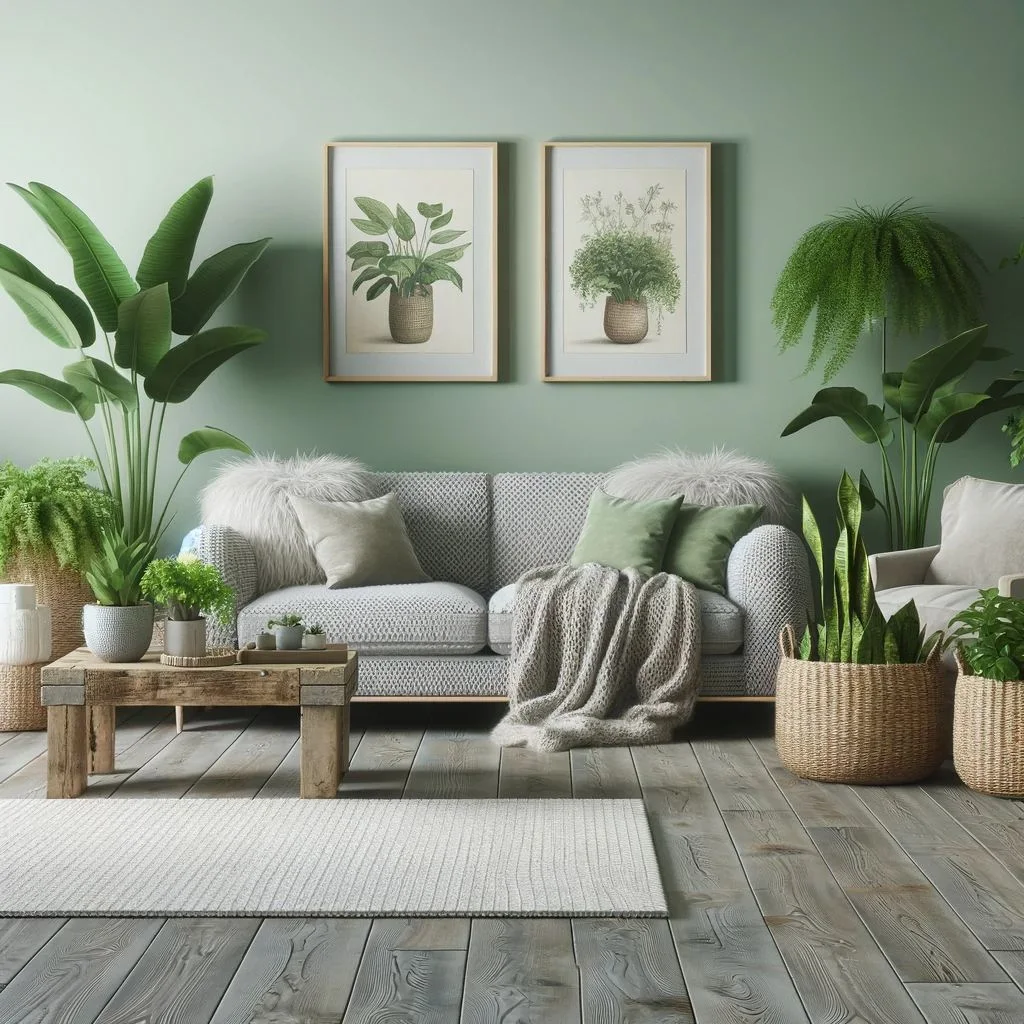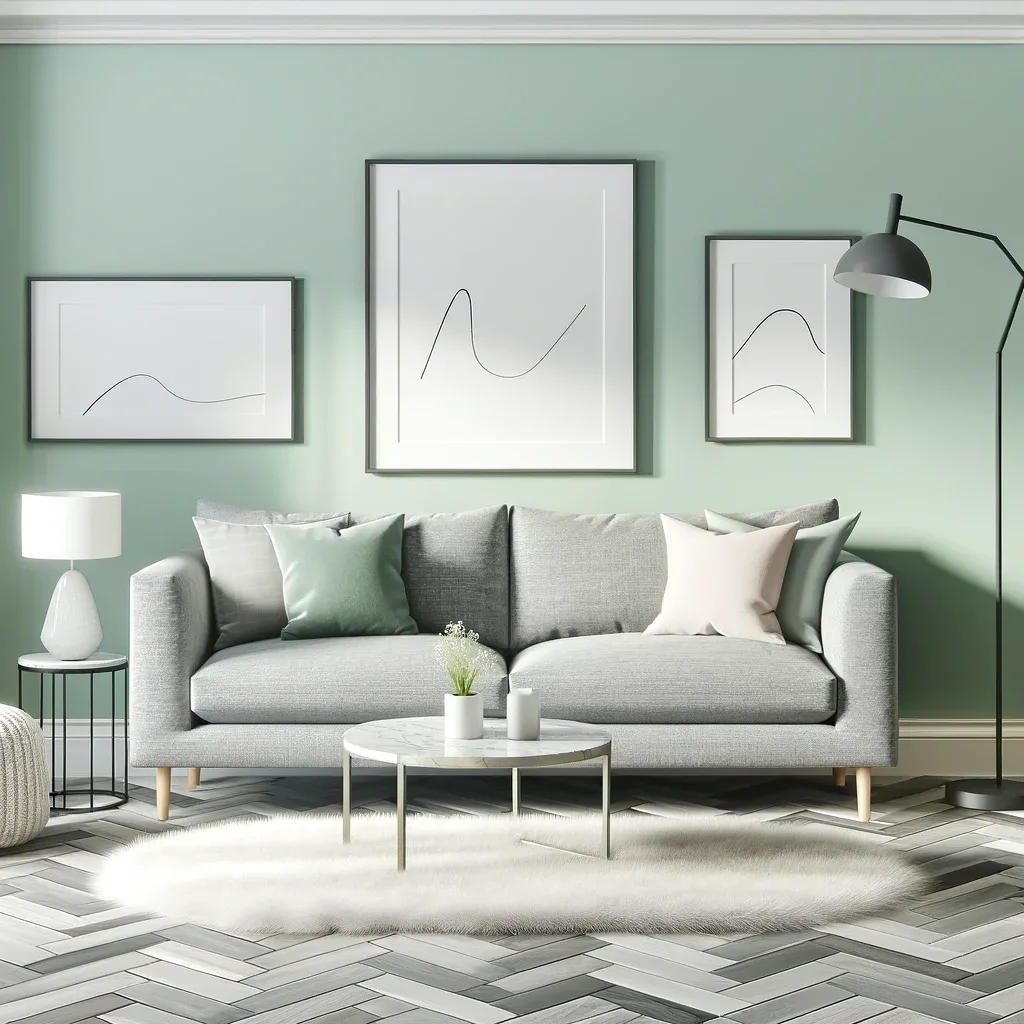 The color green is another one that works quite well with gray floors. It is a natural and calming color that is quite easy on the eyes. As such, green is a great choice even if you have a small room or a low attic room.
You can opt for both light green such as pastel tones, or darker green. Whichever you choose, make sure it is a subtle tone instead of a bright one. You can experiment with olive green or gray-green. Whatever you choose, make sure it has cooler undertones instead of orange or red.
Green walls work best with gray hardwood floors or light gray carpeted floors. You can choose to paint your whole room green or pick one wall, paint that one green and leave the rest a calming light gray or white color.
Furnishing Tips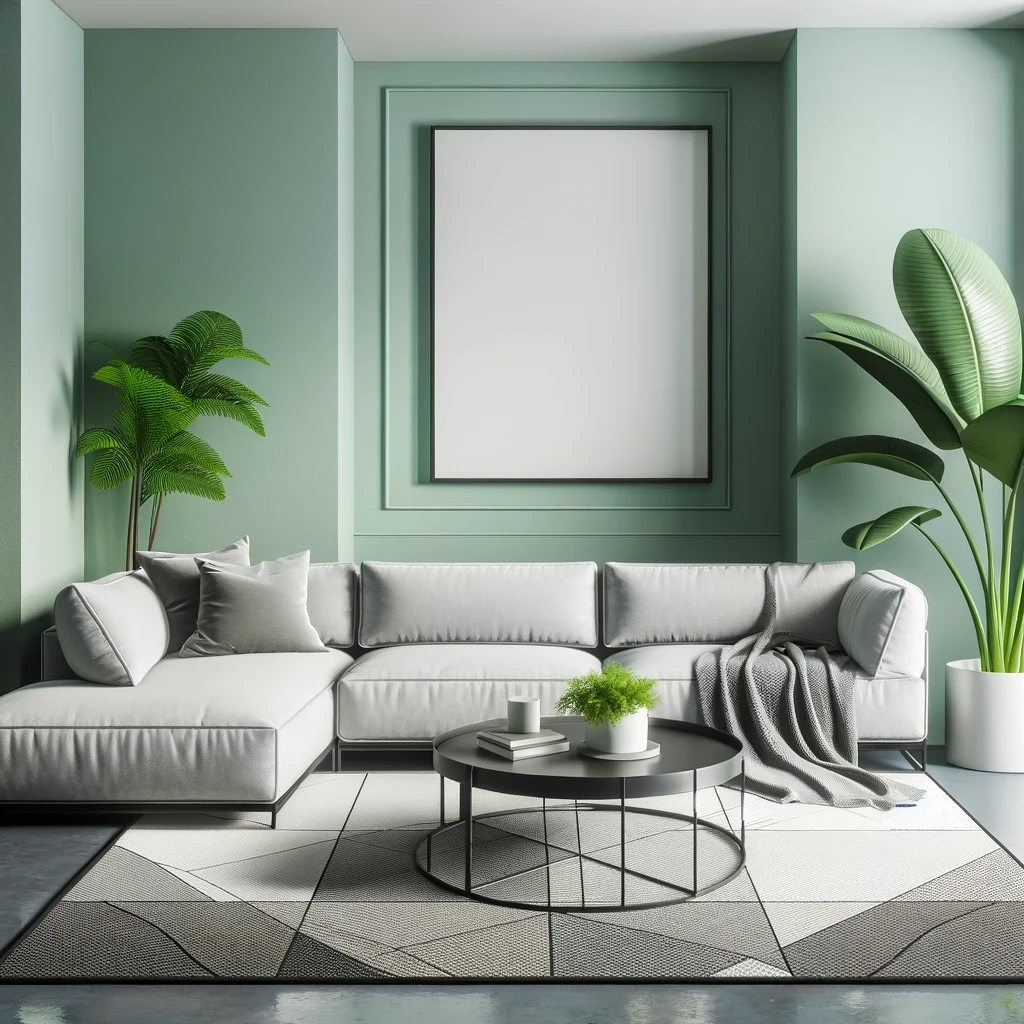 Keep your space modern with gray couches and monochromatic rugs if you have green walls and gray floors. Add some small pieces of wooden furniture to make the room warmer and play with throw pillows and blankets in various green shades to complement the walls.
Gray walls and gray floors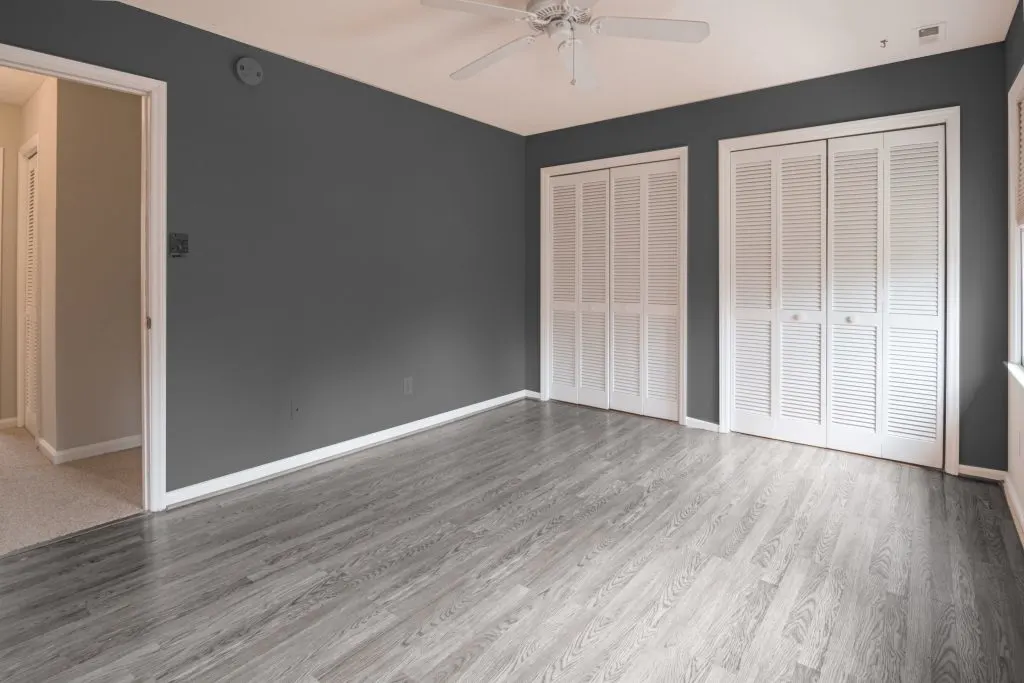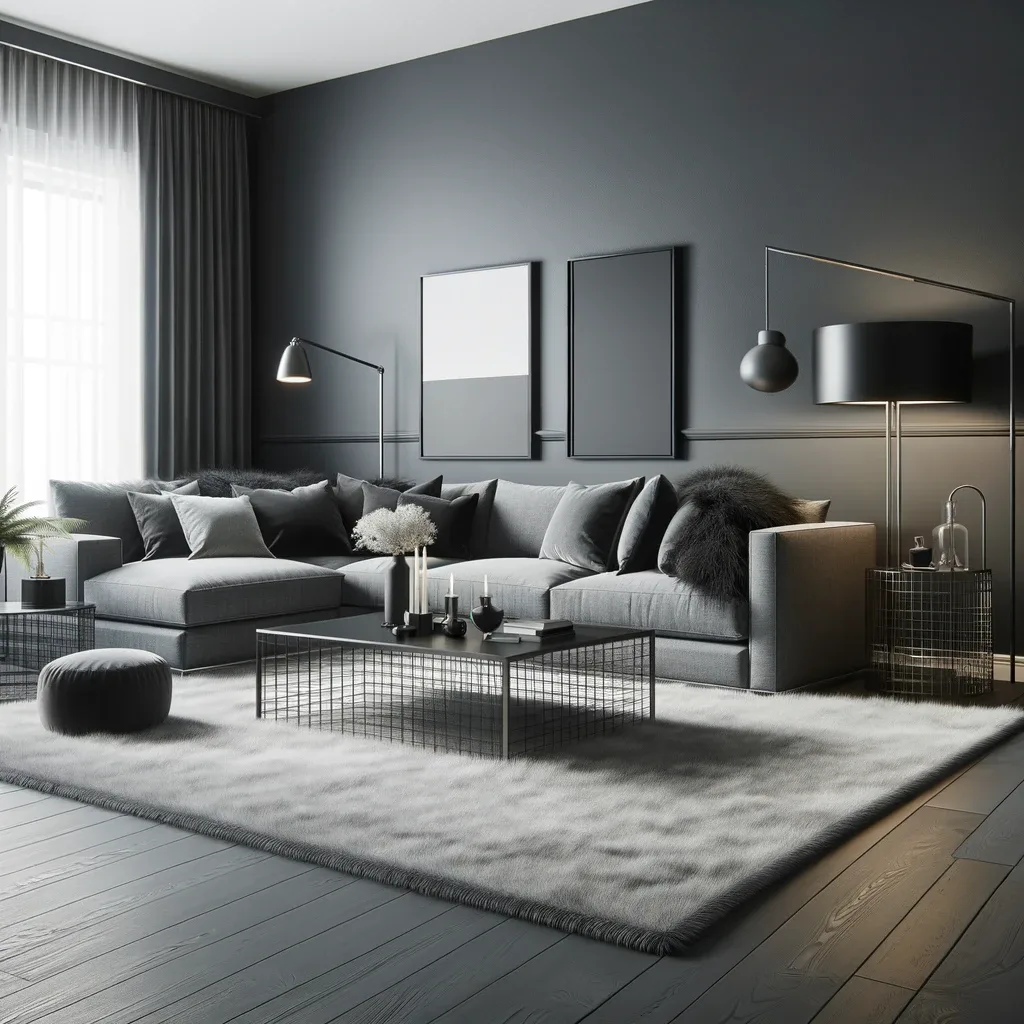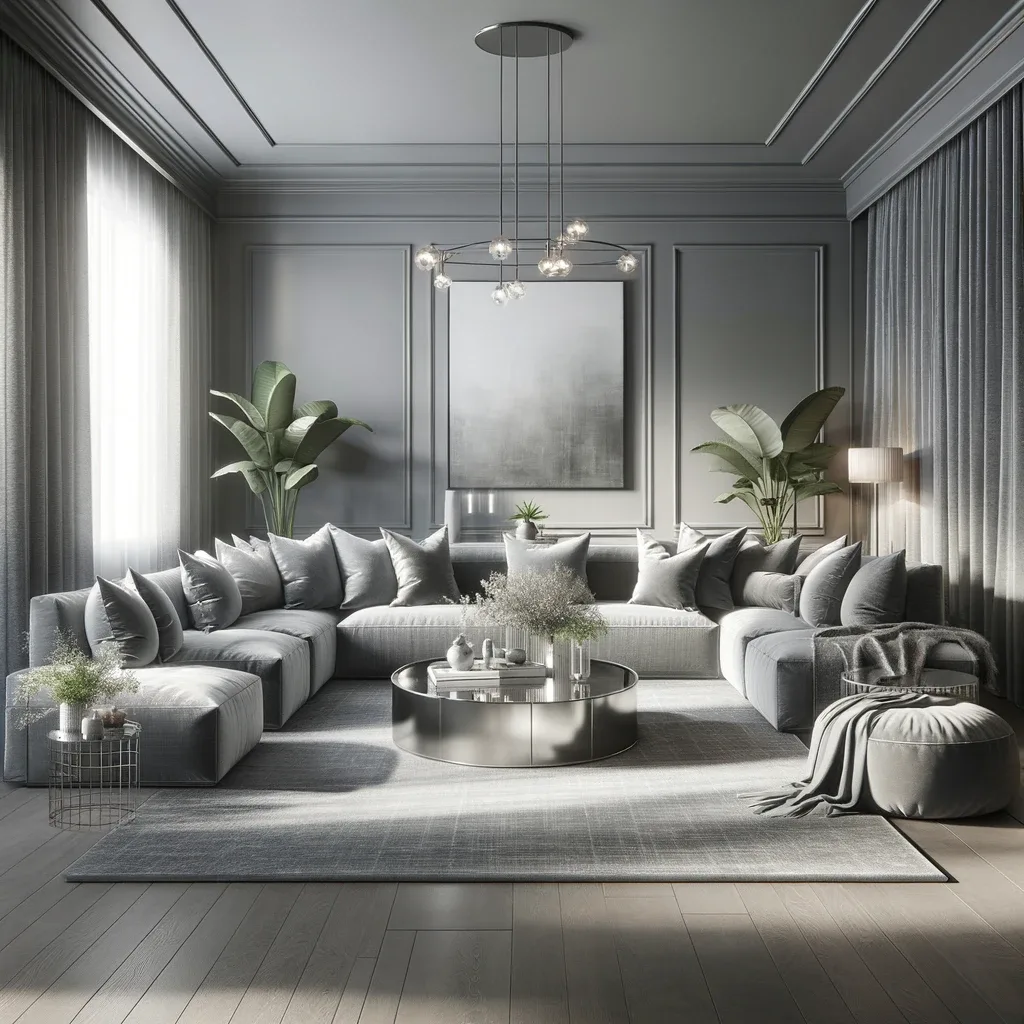 While you may think that gray on gray will just look plain and uninspiring, you cannot be further away from the truth. Gray floors and gray walls can create a strong design if you dare to experiment with darker shades.
Gray is in fact a very deep color and you can get an infinite number of tones and use them to add layers and depth to the design of your room. If you have light gray hardwood floors, keep the walls a light gray too to create an ultra-modern setting. Use the same strategy if you have shiny tiles or marble gray floors.
Stone gray floors or polished concrete floors, on the other hand, look their best with medium gray walls for a more classic look. Dark gray floors really pop when you complement them with dark gray walls and create a contemporary, elegant, and moody room.
Furnishing Tips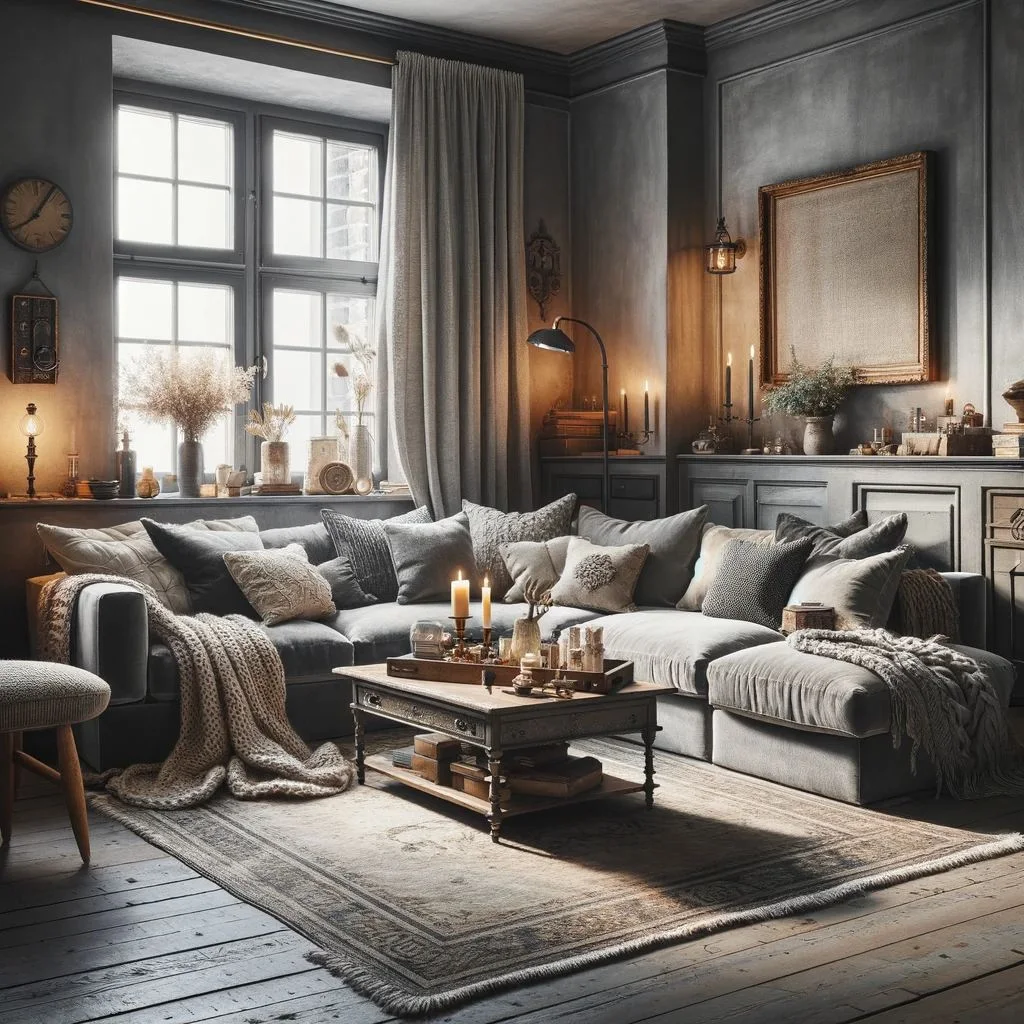 Dark gray walls and gray floors look quite charismatic and expensive. To maintain the luxurious feel of this combination, consider adding black furniture pieces. Use different shades of gray for the rug and the curtains to keep the room balanced. Last but not least, paint your doors completely white to add some contrast.
Yellow Walls and Gray Floors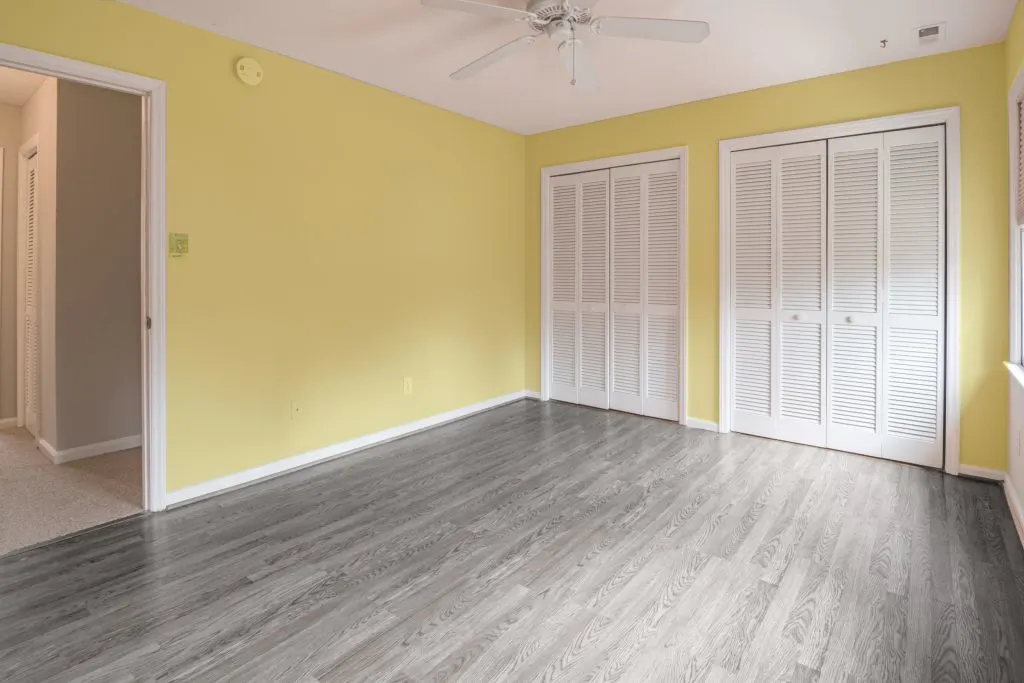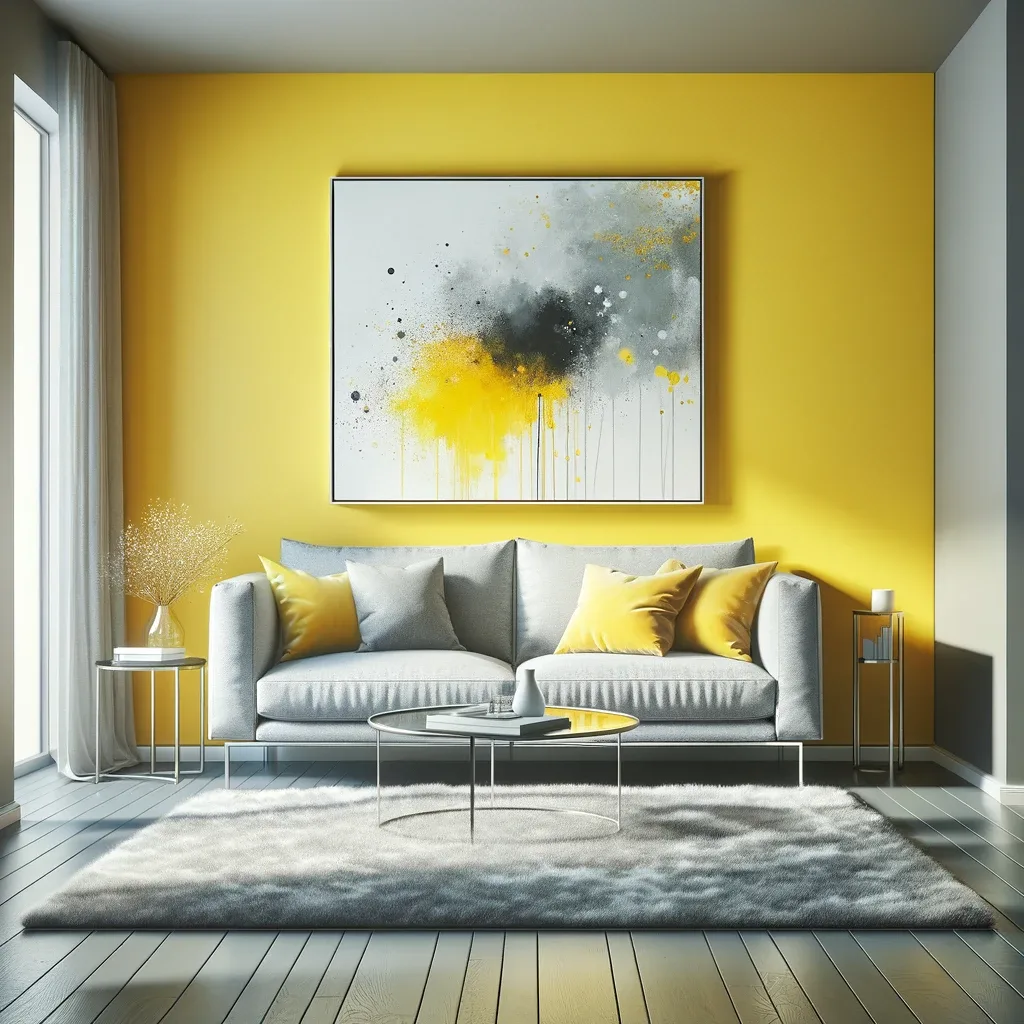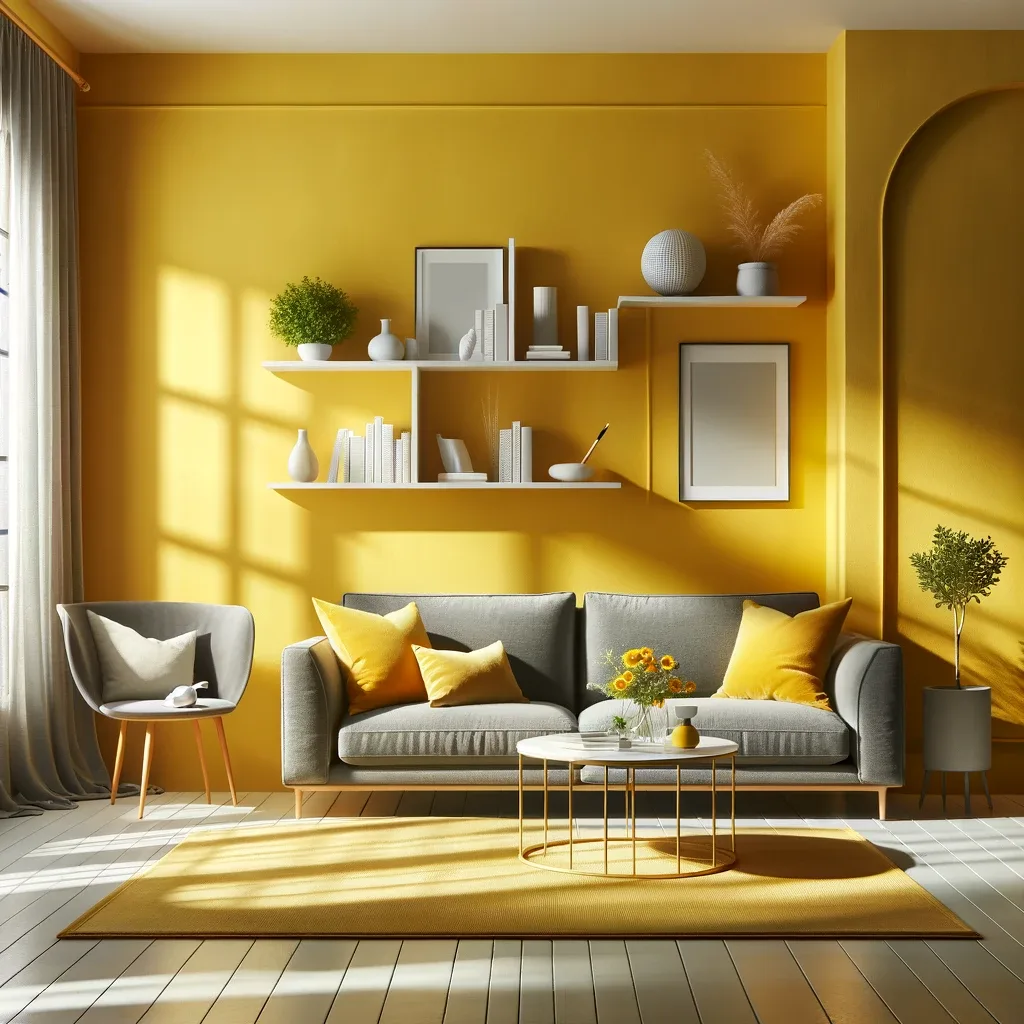 A room with yellow walls and gray floors shows quite the contrast. They create a vibrant and modern room with a really eclectic vibe. Yellow adds a pop of color and a cheerful and happy feel to the entire room.
You can opt for a bright yellow or a mustard color for a more mature look. This combination works best in rooms full of natural light. Last but not least, yellow walls are better matched with gray industrial floors such as tiles or polished concrete.
Furnishing Tips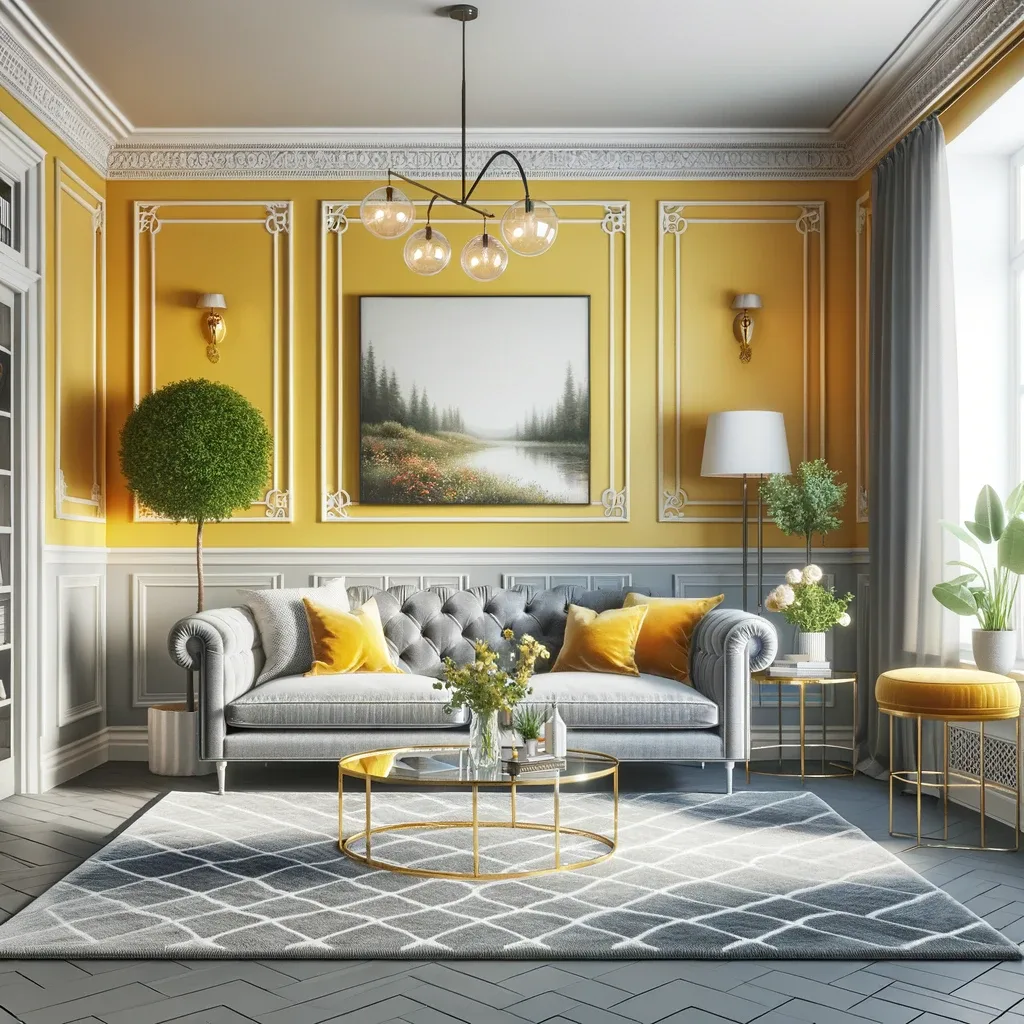 Yellow walls and gray floors are quite adventurous and bold. As such, they require adventurous pieces of furniture such as steel frames and PVC chairs. You can also add other splashes or colors in the mix, just make sure they are in a small scale such as pillows or side tables. Keep the rest of the furniture gray or white in order not to overdo the entire design of the room and allow the yellow walls to make their mark in the space.
Pink walls and gray floors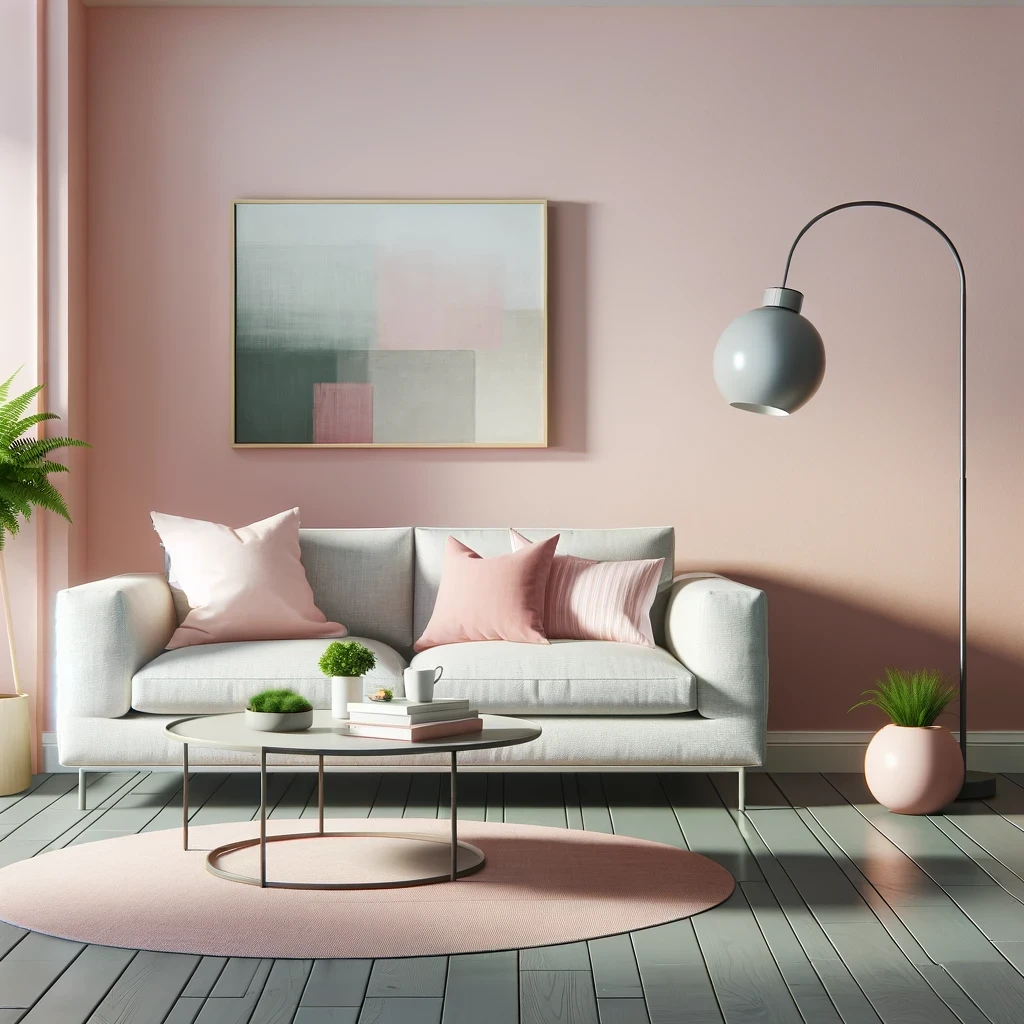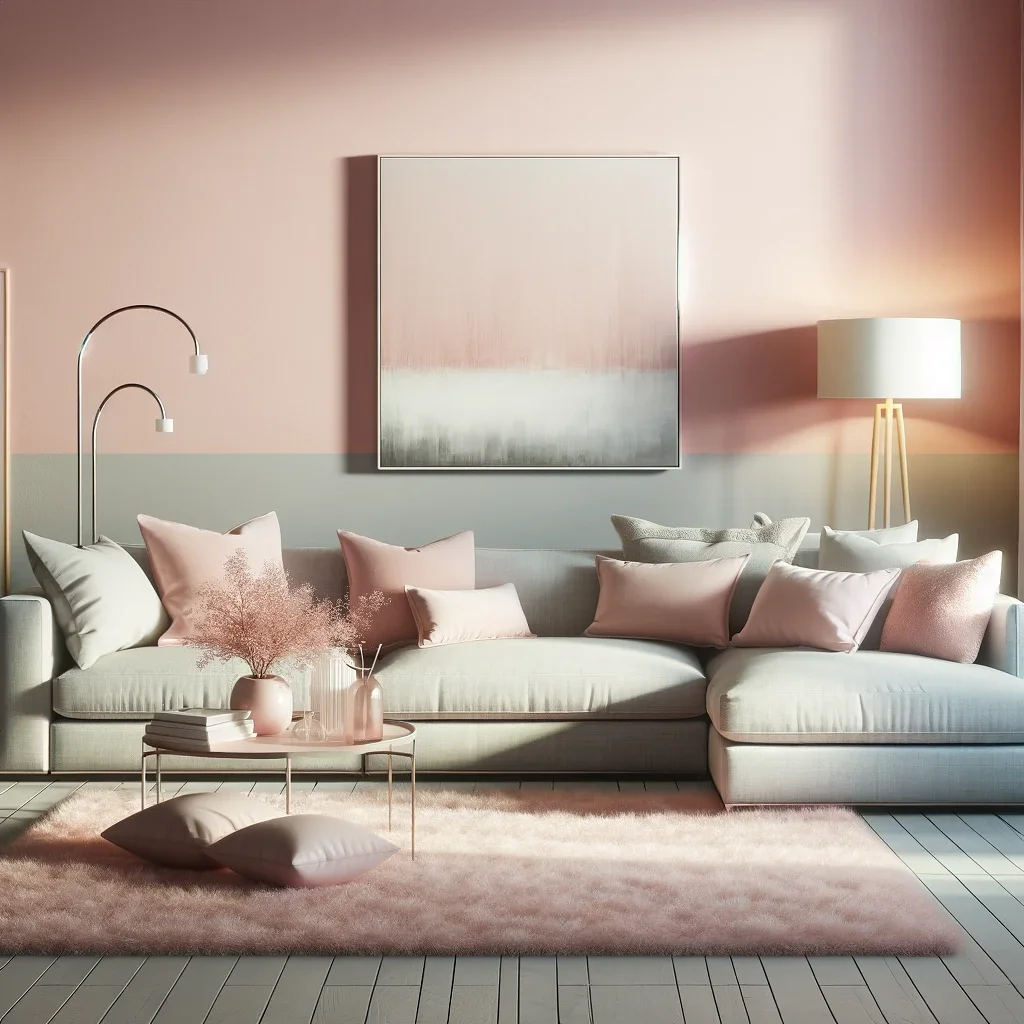 Pastel pink walls and gray floors create a neutral and calming setting. This combination is perfect for a soft and relaxing look, with hints of a gentle feminine touch. Pink walls and gray floors work best in a Scandinavian design with decor pieces in black and white.
What is most appreciated about pink walls is their ability to go well with all types of gray floors, whether polished concrete or resin, as well as hardwood floors, carpeted or tiled ones.
Furnishing Tips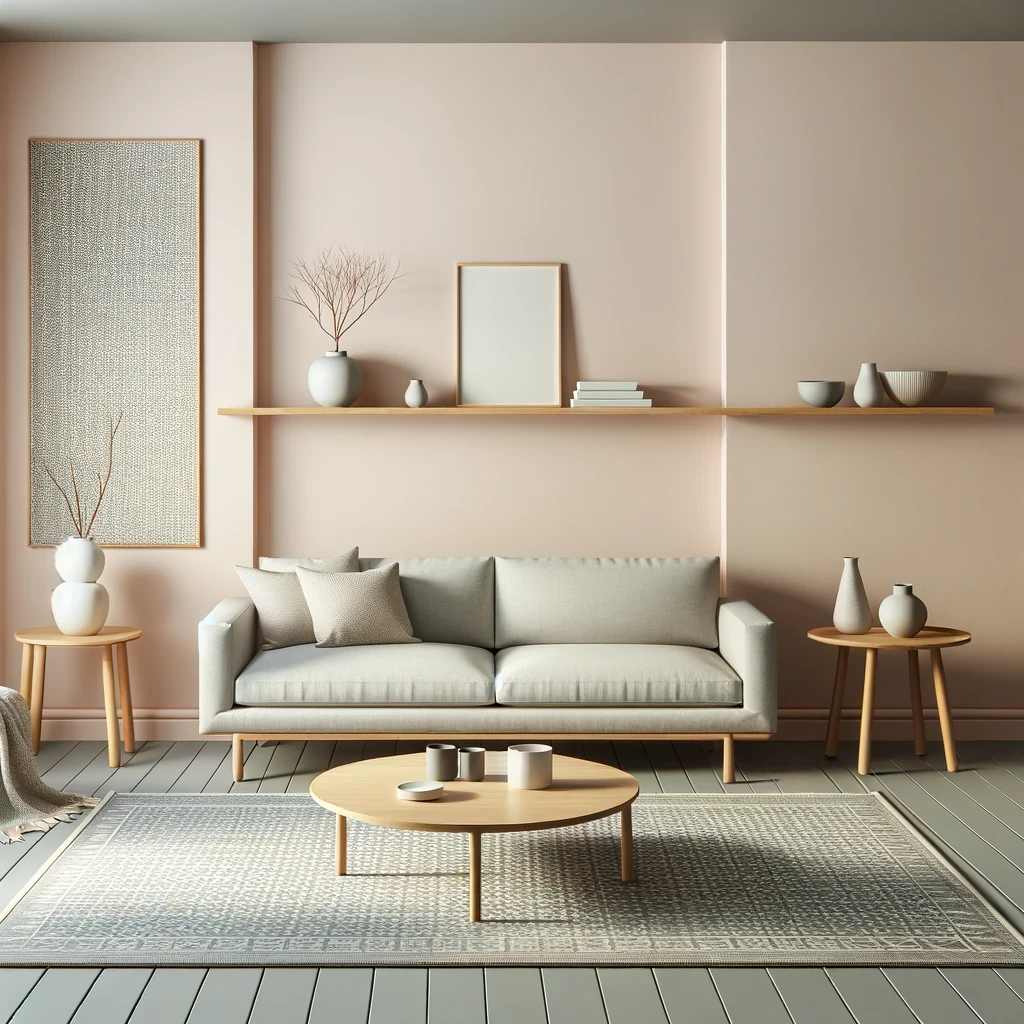 Pink walls and gray floors require a Scandinavian decor, with small pieces of furniture in monochromatic gray, black, and white. You can add a pastel blue or green floor lamp, or even experiment with pastel curtains in other shades instead of pink to add more depth to the design. Make sure to keep the color palette to two or three colors in order to preserve the relaxing and calming feel that the pink and gray duo resonates.
Orange walls and gray floors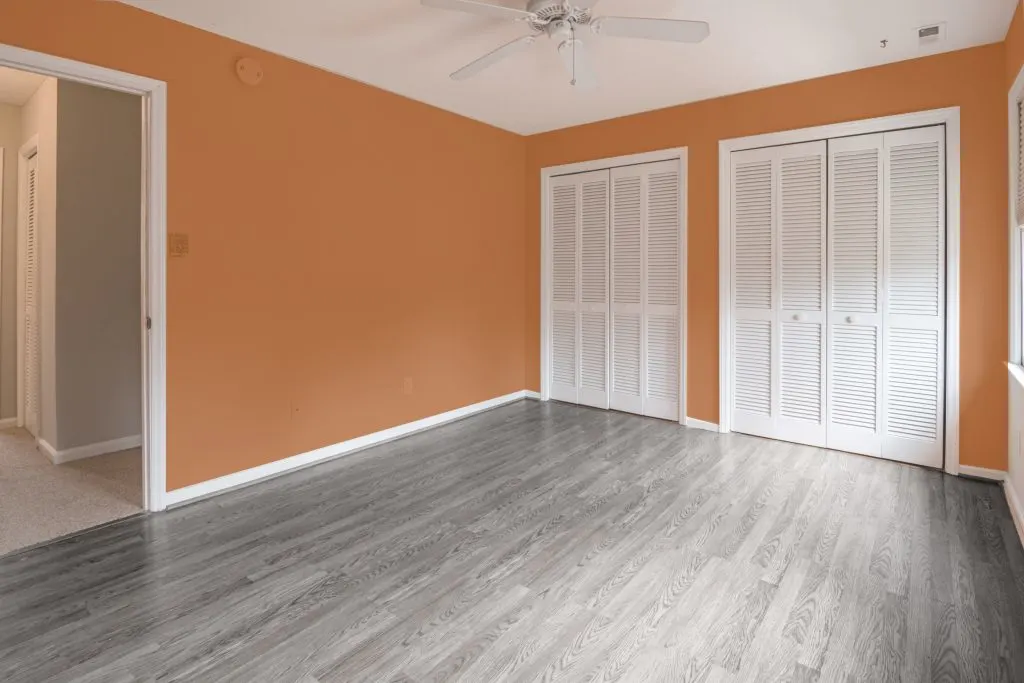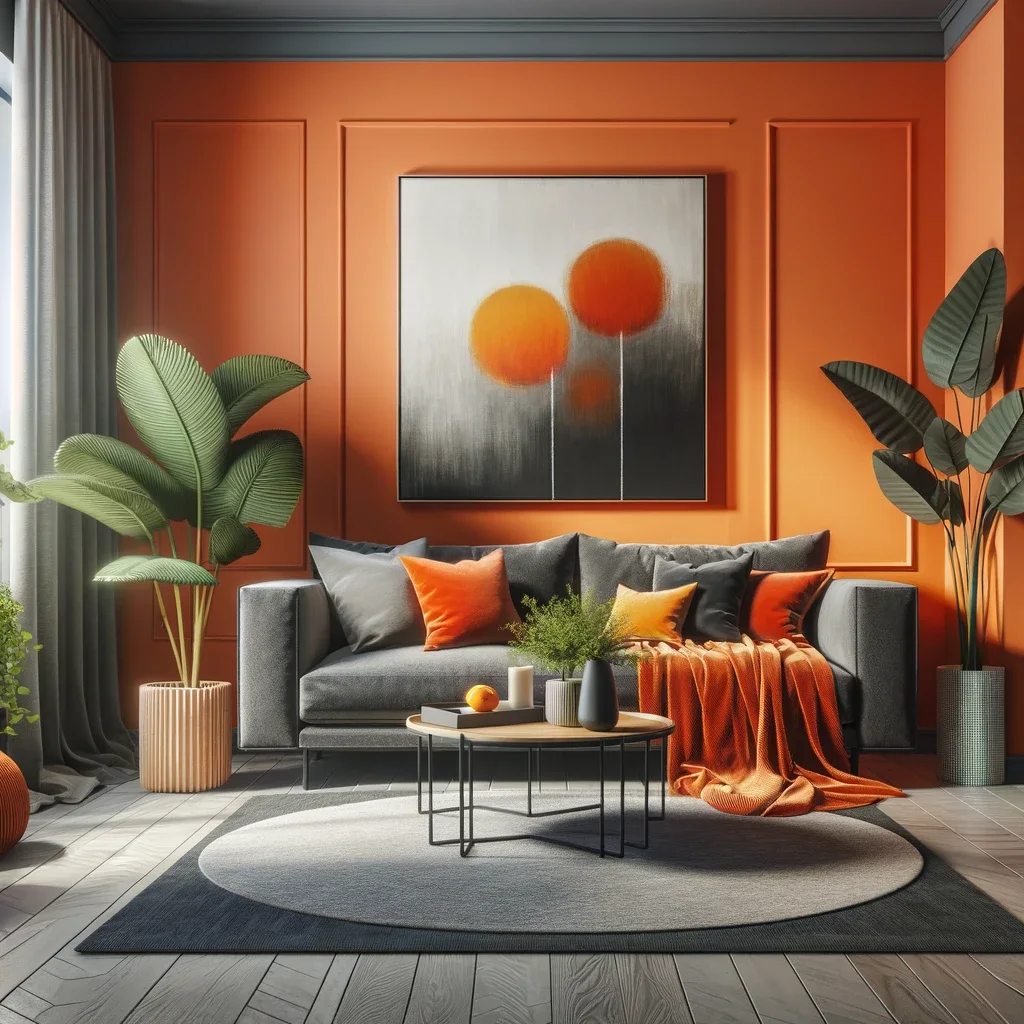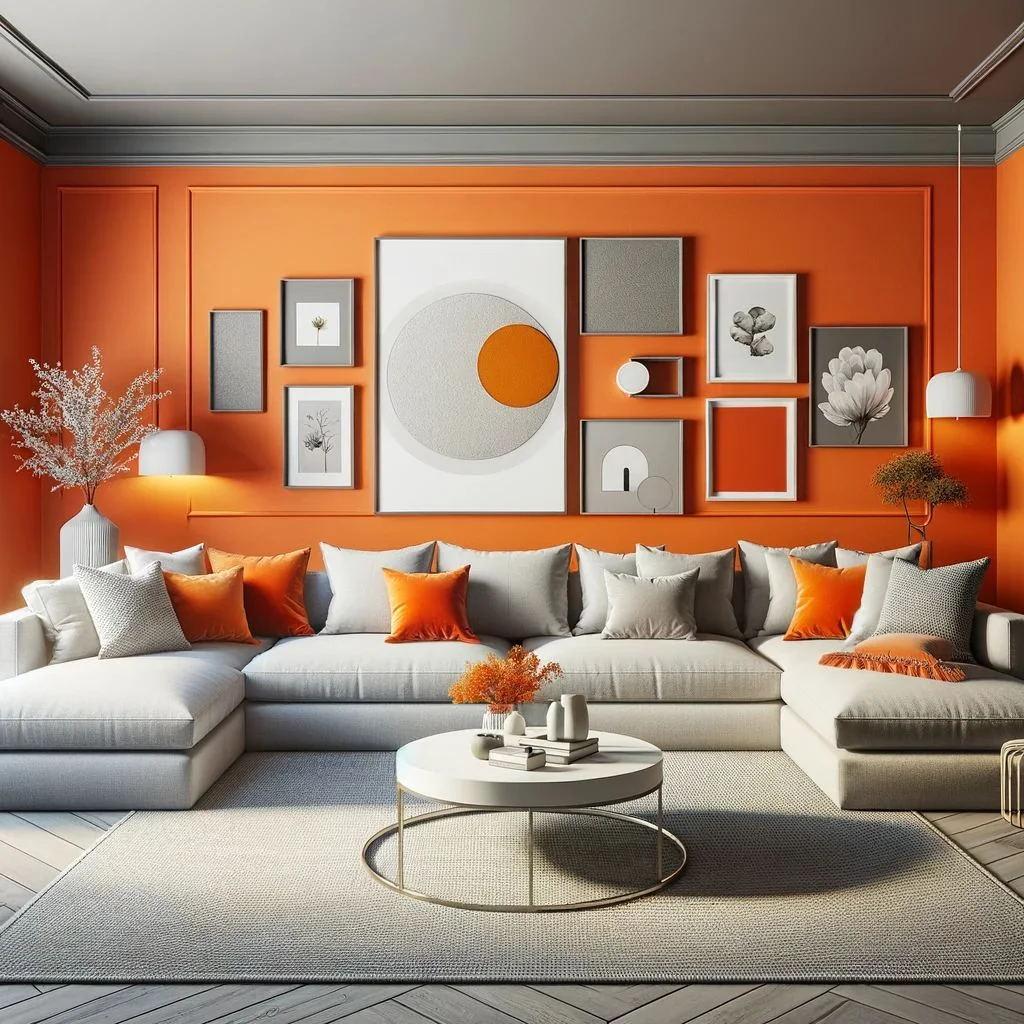 Deep red, orange, or terracotta walls are very warm colors that go perfectly well with gray floors. They create a contrast that balances out the monochromatic look of the floors through a warm burst of color.
This is a perfect choice if you want a moody look that is still warm and inviting. Pick orange or terracotta as your go-to color if you have tiled floors and want the space to feel more homely.
Furnishing Tips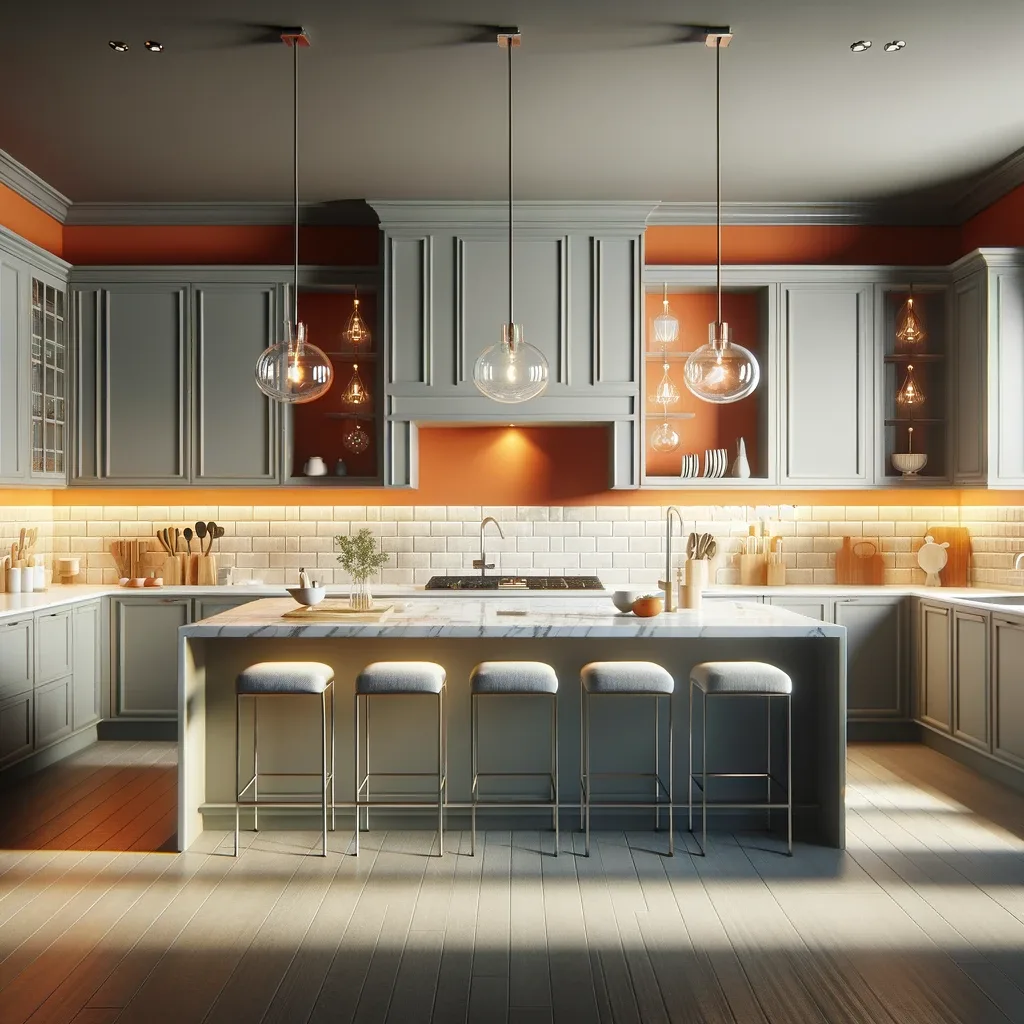 Orange walls and gray floors go perfectly well with wood and black frames. This is a great combination for a kitchen. It is fresh, youthful, and inspiring.
Pay close attention to lighting features if you have orange, red, or terracotta walls as these colors can make a room feel smaller. Add large lighting fixtures and various sources of light to bring a sense of spaciousness to the room.
See more: Interior Themes also have a guide on the best floor colors for gray walls.
Final thoughts on the best wall colors for gray floors
Gray floors are quite versatile and they go with many different shades of walls. If you love moody and colder shades, try green, blue, and gray itself. Make sure to pick the colors of your walls in the same family as gray and avoid any warmer undertones if you go for the cooler shades.
You can also opt for more cheerful and warmer colors such as pink, yellow, and orange. Consider adding wood and leather furniture pieces if you want to make the room feel warmer. In addition, you can try velvet and suede pieces to create a more elegant and luxurious look. Or keep your furnishing in gray tones for a subtle and balanced design.