Welcome to Homely Rugs. We are an informational website focusing on area rugs, oriental rugs, and educational rug guides. You can learn more about us here.
With an experienced team of interior designers we bring you the latest design tips, layouts, in-depth rug type analysis, and guides (see our popular rug sizes guide).
We also offer reviews of different styles, patterns and designs for your homes.
---
Latest Articles
---
Our Interior Designers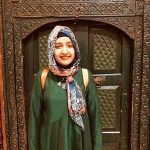 Zunaira Ghazal
Professional Architect & Interior Designer
Zunaira is a professional architect and interior designer with a passion for writing. She's somewhat a veteran in rugs and has even visited an atelier in Turkey where she got to experience this art very closely. Learn more about Zunaira here.
---
Kejsi Rama
Architect / Interior Designer
Kejsi has an MArch in Advanced Architectural studies. Rugs and carpets have always been of interest to her, as some of the most interesting layers of an interior design project. Learn more about Kejsi here.