Our readers support us. This post may contain affiliate links. We earn from qualifying purchases. Learn More
One of the easiest ways to maintain an area rug is to vacuum it. Vacuuming will remove dirt and allergens from the surface of the rug and preserve its quality including color, fluffiness, and structure. It is always more encouraged than beating the rug as this process can damage the backing of the rug.
It is always best to vacuum area rugs following the direction of the pile. In addition, avoid vacuuming the back of the rug as it may damage the fibers and ruin the structure of the rug as well as its design. Be gentle with thin rugs and vacuum them on low suction.
You should vacuum an area rug a couple of times per week or even more if you have pets.
Here are some ideas on how to vacuum different types of rugs, and the method and technique that works best for each fiber and material.
Best Way to Vacuum Each Rug Type
Rugs come in different materials that have completely unique maintenance requirements. Some rugs cannot withstand any water, while others can be thrown in the washing machine. The same can be said for vacuuming. While this process works great for wool rugs, it is not the same for silk ones.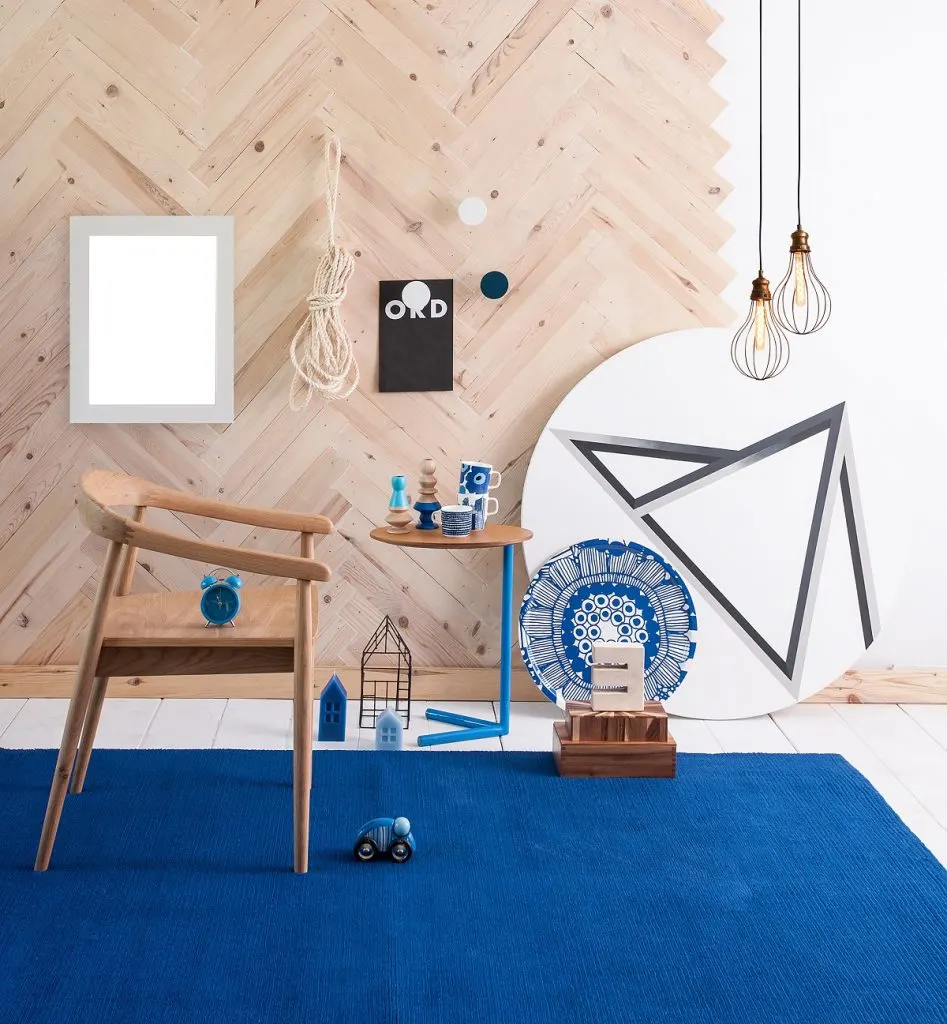 Usually, natural fiber rugs need more care and attention when vacuuming while synthetic ones are easier to deal with. Keep reading to find out how to vacuum each type of rug.
How to Vacuum a Wool Rug
Wool rugs can be thick or thin, but both types are easy to vacuum as wool is a strong and natural fiber that performs well under pressure. You can vacuum wool rugs with the beater bar off. Follow a sideways and cross direction, or use the pile direction as a guideline.
Also, avoid vacuuming the fringe as it might ruin its shape.
Lastly, make sure not to vacuum wool rugs more than 2 or 4 times per month as excess vacuuming can cause them to release fibers and ruin the appearance of your rug.
How to Vacuum a Tufted Rug
Tufted rugs are a bit more tricky to vacuum. You need to use an upright vacuum to deal with these types of rugs as they have a latex backing. The wrong vacuuming technique can break down the backing and destroy your rug.
Vacuum tufted rugs in the direction of the pile with slow and delicate motions. Make sure to avoid beating the rug. You can do this process once or twice a week.
How to Vacuum a Shag Rug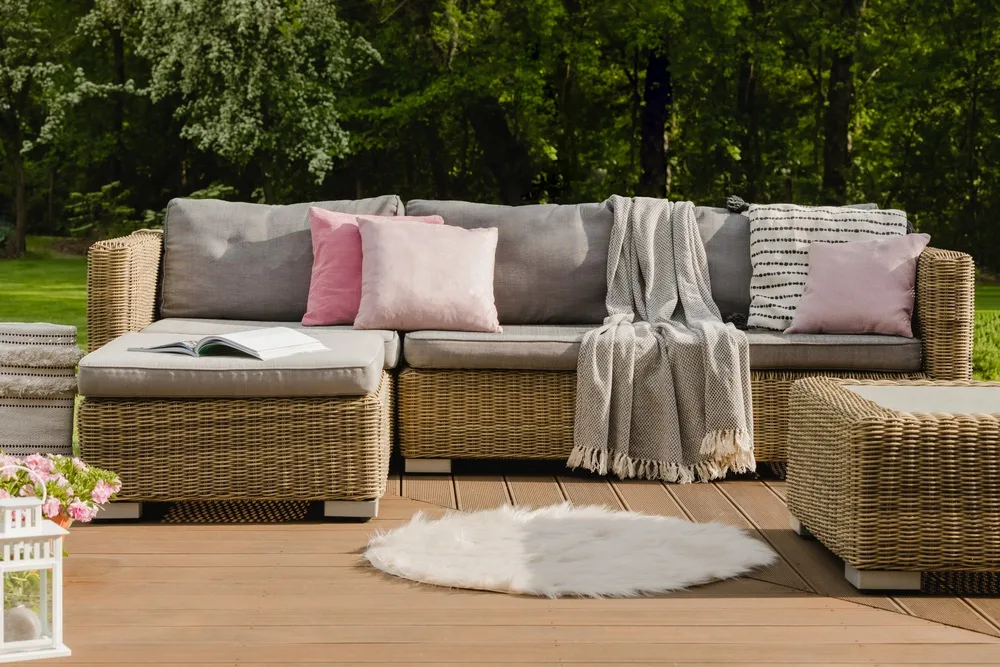 Shag rugs need a wet or dry vacuum cleaning. This type of vacuuming works best with long pile rugs. You should only vacuum the front of the rug however and not the back in order to preserve the quality of the fibers.
How to Vacuum a Silk Rug
Silk rugs are some of the most delicate rugs to vacuum. As such, you need to make sure that vacuuming is even advised with these textiles. Check the instructions on the label or manufacturer to make sure the rug can withstand vacuuming.
You can use a horsehair brush in the direction of the pile to clean dirt off a silk rug. Also, you can try using an upholstery attachment to your vacuum, if you are dealing with thin or low pile rugs.
Make sure to be extra gentle with silk rugs whenever you vacuum them at home. Also, do not try to vacuum more than twice a month. Place these rugs in areas with less foot traffic in your home to avoid getting them dirty too often.
How to Vacuum a Jute Rug
Vacuuming a jute rug is the easiest process ever. All you have to do is place the suction on strong and go over the part that looks more dirty or full of debris. There is no pile direction to follow on jute rugs.
Regular vacuuming will preserve the quality of your jute rug. If you notice any shedding, however, use the vacuum on low suction instead.
How to Vacuum a Polypropylene Rug
Polypropylene is very low maintenance. You can both vacuum and clean them with mild soap detergent and cold water.
There is no certain rule on how to vacuum a polypropylene rug. Just use whatever setting you think is relevant, such as high suction when you notice too much debris on the rug or low suction when it is just the usual regular maintenance.
How to Vacuum a Persian Rug
Oriental rugs and especially Persian rugs are quite delicate but they should be vacuumed often nonetheless. The accumulation of dirt and debris can cause the rug to become stiff and lose its appeal.
You should vacuum Persian rugs once and a week on the front and once a month on the back as well. Use the vacuuming in sideways motions. Be gentle but thorough in order to capture as much dust and rain from the textile as possible.
General Rug Vacuuming Tips
If you have a rug that does not fall into any of the above categories, here are some more tips for you.
Vacuum rugs on both sides if they are reversible but avoid vacuuming the latex backing of rugs if they have any.
Rotate the rugs often to avoid dirt accumulation all in one spot of the rug.
Vacuum large thick rugs more often than other rugs as they accumulate more dirt in between the plush fibers.
Use a noodle attachment for delicate thin rugs.
Clean a throw rug on low suction so you do not damage the rug.
If the rug is hand-knotted, durable, and thick, you can use an upright vacuum cleaner.
If you have a thin rug, it is best to use an upholstery attachment to your vacuum. Alternatively, you can use a delicate handheld vacuum cleaner on such thin rugs especially if they are old.
Check the label on the rug to make sure vacuuming is permitted or even if it will be enough to get the rug to look clean.
Use a carpet brush to clean stubborn rugs before vacuuming them. The brush can get the extra shedding off the surface while the vacuum will get rid of small particles.
Vacuuming is definitely something not to be neglected or avoided. You should vacuum your area rug or carpet regularly not only to have the surface clean and free of any allergen but also to preserve the quality of the rug or carpet and ensure its longevity.
It prevents dirt and dust from getting stuck in between the pile and allows the rug to remain soft and comfortable to step on.