Our readers support us. This post may contain affiliate links. We earn from qualifying purchases. Learn More
Literally, a rug is a floor covering that lies over part of a room. Aesthetically, however, a rug is so much more.
Rugs beautify a room and bring out all the elements in it. They enhance the entire look of a room and are an important part of home décor. Moreover, rugs can improve room space by offering soft seating on the floor, especially for children.
Different Categories of Rugs
Rugs come in a variety of materials, and many different sizes. A rug is also called a floor mat, and can be classified into many types on the basis of size, material, colors and designs or patterns.
Every culture has a different and unique pattern of designs and colors that appeal to the aesthetic sense of people of various backgrounds. That is what makes rugs from different regions so unique.
Materials
As people become more aware and concerned about the effect of their habits on the environment, they are switching to greener choices. Rugs and carpets made of natural fibers is one of these green choices.
Synthetic carpets and rugs that are made of man-made materials require fossil fuel and petroleum for production which have an adverse effect on the environment.
On the other hand, natural fiber rugs that are biodegradable, renewable, and simply gorgeous, therefore gaining popularity among the masses.
Natural Fibers
Wool
Wool is undoubtedly widely used, and the most common material in natural rugs. Wool is the strongest and most irrepressible fiber to be walking on. This textile fiber is obtained from sheep and some other animals.
Wool is preferred over other materials, such as fur and hair, mainly due to its elasticity. It adds a cozy and luxurious touch to a room, and feels very warm and comfortable during the cold season.
The best thing about a wool rug is its healthy nature. Because it is obtained from sheep, it is free of synthetic chemicals, making it a hypoallergenic and hygienic fiber.
The other factor that makes wool a great option is its resistance to dust mites, as compared to synthetic fibers.
Jute
Jute is another common material used for rugs and is among the most affordable fibers. It is also known as golden fiber because of its color and high cash value.
It is a long and shiny fiber which is produced from plants, and is used to make burlap or gunny cloth. The reason jute is so affordable lies in its abundant and easy production.
Jute is such a versatile material that it blends in well with both a traditional or contemporary interior design. Rugs made of jute are able to take on many different textures.
Such rugs have a coarse surface and feel rough on the feet in comparison to cotton or wool rugs. However, they are a perfect option for people who have an allergy to wool.
Compared to other materials, jute is low-maintenance and simple vacuuming is enough to keep it clean. Jute rots and stains when it comes into contact with water, so it must not be steam cleaned or washed.
It is also worthy to note that jute rugs should be placed in dry locations, because they absorb moisture that results in tough stains.
Silk
Silk rugs are a luxurious choice, thanks to their vivid colors and amazing sheen. However, all that luxury and beauty comes with a catch; silk rugs are high-maintenance and must not be placed under heavy furniture or high foot traffic areas.
They should also be kept away from direct sunlight as that can cause the rugs to fade.
Due to high maintenance, silk rugs are often used for decoration purposes, such as a wall hanging. Produced by several insects, silk is a natural fiber used for textile purposes.
Generally, the silk of moth caterpillars is widely used for textile manufacturing. It is mainly produced by the larvae of insects undergoing metamorphosis. Other than that, silk is obtained from bamboo trees, banana trees, and spiders.
Cotton
Cotton rugs are more casual and hold up well to traffic and wear and tear. They are softer than jute rugs and offer an easy solution to people on a budget. The best thing about cotton rugs is that they are machine-washable so maintaining them is a piece of cake..
Synthetic Fibers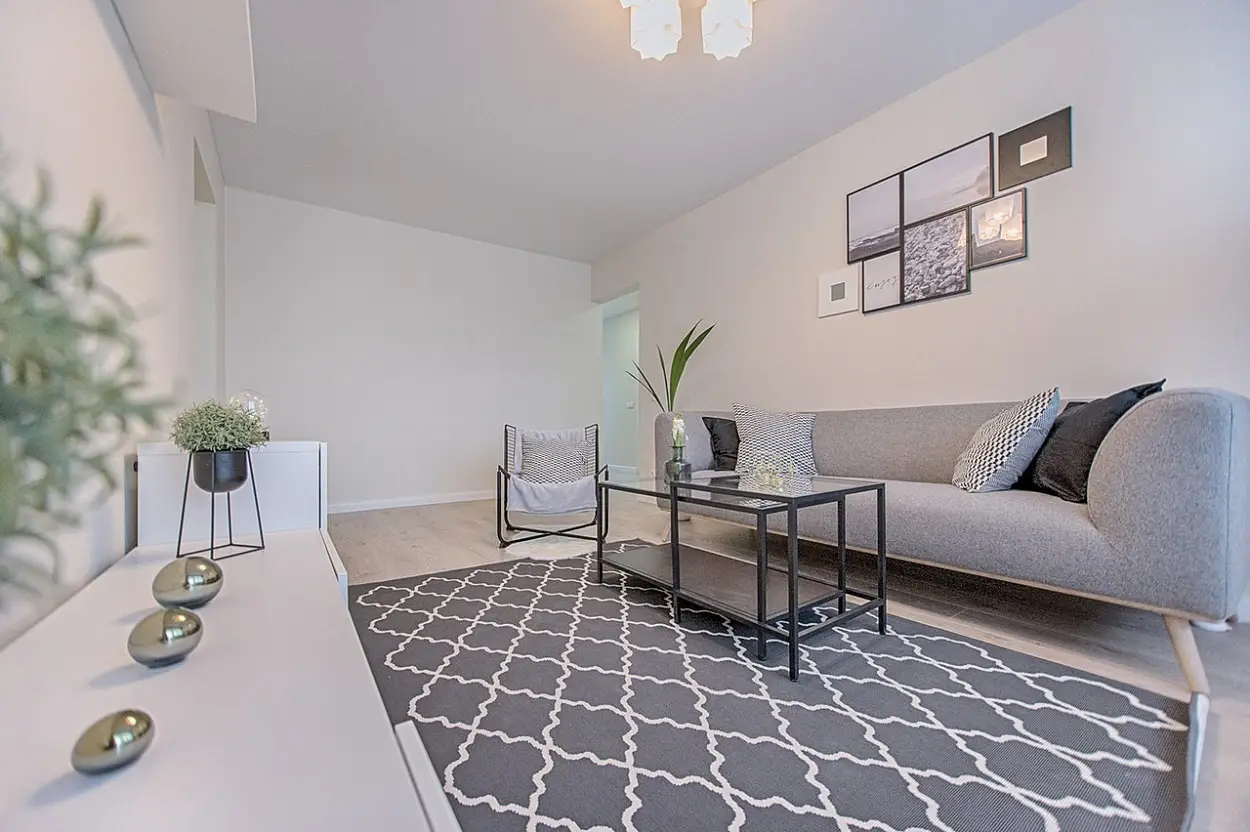 Synthetic rugs are quite durable, which is an important factor to consider when buying a rug.
Furthermore, they are best for use since they are treated to prevent stains from settling in, which is ideal for people who do not have the heart or time for high-maintenance techniques.
Synthetic rugs are very popular due to their affordability, durability, water-resistance, and easy maintenance.
Although these rugs are not as durable as wool rugs, they definitely look as glamorous. The best thing is that unlike natural fiber rugs, these can be used outdoors as well.
Nylon
Nylon is a commercially known material that is used in rugs. It is a generic designation for a family of synthetic polymers. It can be melt-processed into fibers. Nylon was the first commercially successful synthetic polymer.
This material is very easy to clean and has a strong resistance to crumbs and dirt, making it an ideal choice for families with little children. It can take on a wide variety of colors so there is something to suit everyone's choice.
Nylon rugs are durable and can support heavy traffic. However, because these rugs are acid-dyed, they might fade quickly.
Olefin Fiber
Olefin fiber is another synthetic fiber created from poly-olefin. It has many advantages like its strength, comfort and resistance to sunlight and fire. Moreover, its affordable nature makes it quite a popular choice when it comes to rugs.
Olefin is a manufactured fiber which is why it is affordably priced. It resists stains, is soft, and holds on well to its color. It is durable and its stain resistant nature makes it a good choice for an outdoor space.
Although it is otherwise strong, it is not resilient. Marks left by furniture and foot traffic can be difficult to remove.
Polyester
Another widely used material for rugs is polyester. It is a category of polymers that contain the ester functional group in their main chain. Polyester is commonly called polyethylene terephthalate (PET). These types include natural chemicals.
Polyester is a hydrophobic fiber, which means that it resists liquid. This characteristic makes polyester a common choice among rug manufacturers. It demonstrates excellent resistance to wear and tear, fading, and bleaching.
Dyeing polyester is difficult so patterns and colors are limited. It is also important to note that polyester rugs are not resistant to oil therefore if oil-based products come into contact with the rug, they will leave permanent stains.
Type
Area Rugs
Area rugs are the most popular type of rugs. These rugs can be used anywhere and can easily be found in all sizes, shapes, patterns and colors.
They act as an artwork for your floor and also provide warmth and comfort. Area rugs are very decorative, so they can be used in living rooms, dining rooms and family rooms.
Doormat
As obvious from the name, these are placed at the entrance of a house or a commercial space. They are basically used for wiping off dirty shoes before entering indoors. These prove especially useful during rainy or snowy seasons.
They are available in a variety of designs and patterns. Doormats keep the inside of a space clean by dusting off shoes outside. They also add a decorative touch to the exterior of a house.
Oriental Rugs
Oriental rugs are heavy textile rugs made for a variety of purposes. They are found in many sizes starting from as small as a pillow to a full room-sized carpet. Oriental carpets can be pile woven or flat woven.
They come in pretty designs that add to the comfort and beauty of a room. Oriental rugs come from a wide range of regions that have an impact on the designs and patterns.
Rooms
Rugs come in different shapes, sizes, and designs for every room of a house. There is not a single area in your house that would not benefit from a pretty rug.
Before purchasing a rug, keep some criteria in mind like the material, color and size depending on which room you are buying a rug for.
Bedroom
Rugs look the most attractive in bedrooms. If bedrooms have hard floors, wooden floor specifically, an area rug will help in absorbing the sounds and maintaining a stable temperature. Area rugs have no restrictions.
If your bedroom already has a carpeted floor, you can still decorate it with a small textured rug. It not only gives a room a pop of color but also adds to the beauty of a room by giving it an artistic touch.
People often think that rugs are only designed to be placed under a bed. However, like mentioned before, there is no restriction with area rugs.
They can be placed next to a bed, at the foot of the bed, in front of a sitting area and so on. If a room has a separate sitting area, using an area rug will make it attractive.
Dining room
A rug for dining room is both practical and stylish. You need to consider the style of your dining room as a whole before making a choice.
A dining room may lack warmth if there is no texture added to it. It would feel like something is missing from the room.
Adding a nice rug under the dining table can do the trick. Moreover, a rug under the table helps to keep everything in its place and keep the furniture from sliding all over the space.
Kitchen
Kitchen décor is essential too. Many people hesitate to place a rug in the kitchen because of the mess, but, it can be a great way to add color to the heart of your house.
Working in the kitchen requires a lot of standing that can put quite a strain on your body. In addition to decorating, padded kitchen rugs provide a comfortable place to stand on while you are working so as to take pressure off your back.
Rugs are especially useful in kitchens with a hardwood flooring; they protect the floor from spills and other accidents. The floor around a sink can get wet so a rug protects from slipping. Moreover, rugs give a welcoming touch to your kitchen.
Conservatories
Conservatories have been popular additions to buildings for many years. Putting rugs in a conservatory can make it comfortable. Simply using rugs can make the space classic or contemporary.
The floors of a conservatory can get quite cold and are even prone to condensation, so shaggy rugs are ideal for this purpose as they are thicker and also luxurious.
Bathroom
A bathroom rug is probably the most used. It is important to choose a sturdy type of rug for a bathroom. Cotton bath rugs are a popular choice as they are very strong and durable. This material can handle heavy traffic.
Cotton bath rugs also have the ability to absorb water which is an important factor when it comes to bathrooms. Such rugs soak up all the water and dry out easily too which is necessary to prevent mold from accruing.
Rugs in a bathroom are important to keep the floor dry and also improve the overall look of the space. Bathroom rugs are available in washable material because a bathroom is basically a wet and humid space.
Bathroom rugs have an anti-slip base for safety purpose, and a towel-like texture to absorb water drops and offer a soft spot to stand on.
Stair Runners
Hardwood stairs are slippery and stair runners offer the perfect solution. Not only do they make a staircase safe, they give it a regal and elegant look that makes quite an impression.
Hallway/Entryway Rugs
Hallway rugs, as the name suggests, are used in hallways. These are available in narrow lengths of different sizes so they can fit in hallways, passages, or corridors.
They are also referred to as runners and make for an exquisite entrance to a residential or commercial place.
Outdoor Rugs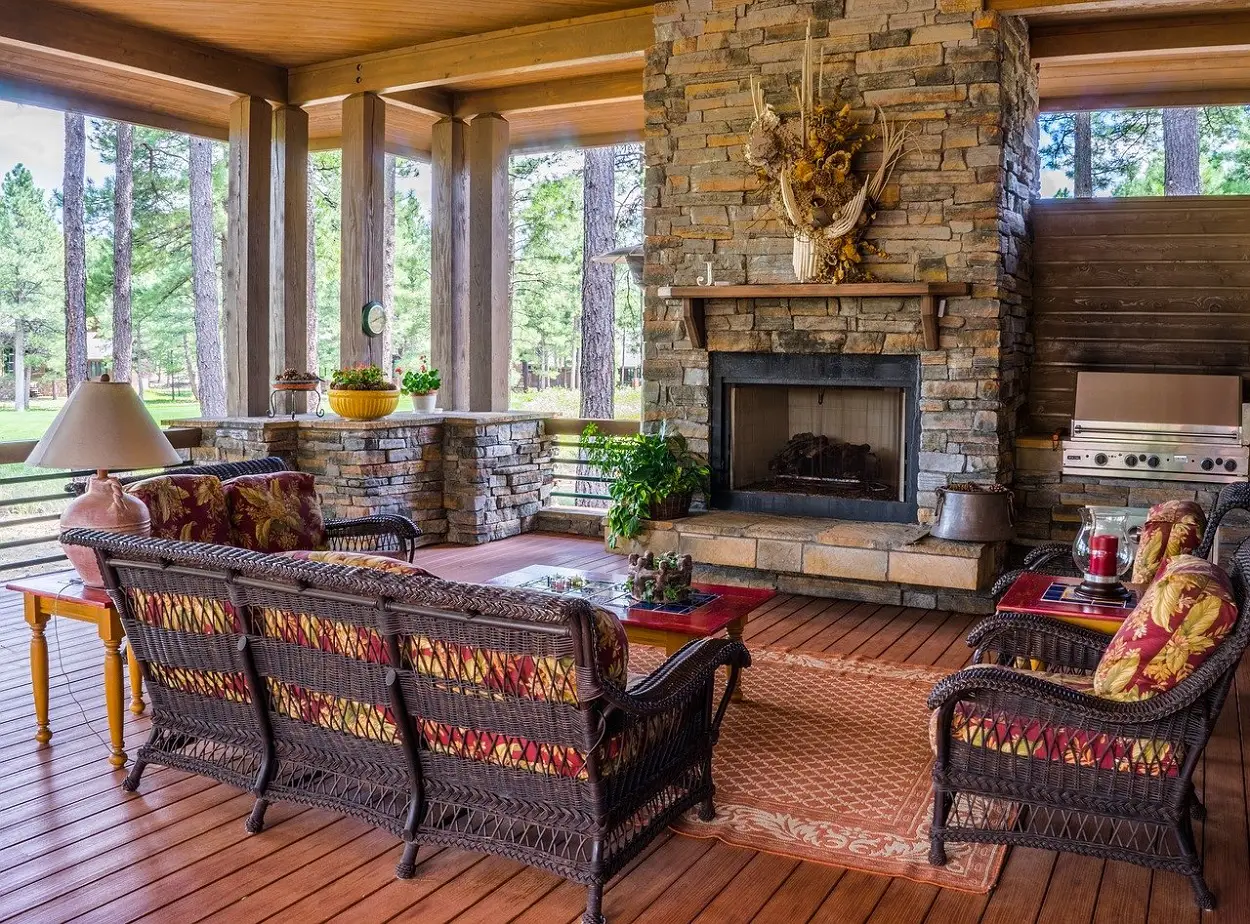 Outdoor rugs are heavy-duty rugs that are weather resistant. They are used in outdoor areas of houses and other buildings. They improve outdoor sitting areas so one would want to bask in the sun and have a relaxing evening after a long day at work.
Styles of Making
Handmade
Pile and flat weave rugs both are handmade. No design can match the beauty of handmade rugs and customers are always willing to pay a little more if they can get their hands on something so unique.
A good handmade rug will last generations and it takes a fraction of time and labor to make these, as compared to mass production.
Pile Rug
When a rug is made in a manner which contains a pile, and is not flat like a fabric is known as a pile rug. Pile refers to the fabric loops of a carpet. High pile means that the fibers are tall and loose, whereas low pile means the fibers are shorter and tighter.
Flat Weave Rugs
As the name indicates, there are no piles in these rugs. They are made with wrap strands.
Threads are tied vertically from top to bottom, and then the threads from side to side are woven in to make a pattern. This is formed by changing colors and the width of the threads.
Machine Made Rugs
As obvious from the name, these rugs are made with the use of machines. Most of the time, synthetic materials are used to make machine rugs, but sometimes wool also comes into the scene.
The designs of machine made rugs are very common and can be seen in a lot of places. They are usually cheap and cannot be repaired easily. They have minimal furniture value.
Hand Knotted Rugs or Hand Tied Rugs
Hand-knotted rugs are made by tying millions of knots by hand. It is truly a work of art. These beautiful rugs can easily be repaired, if damaged, and last for generations.
Hand Tufted Rugs
Hand tufted rugs are made using a gun-type instrument that shoots wool through a canvas material and then later on, glue is applied to hold the woolen strands in place. After that, a cover is attached to the back of the rug to cover up the glued areas and to give it a finished look.
Anatolian Rugs
This term is used to refer to the rugs made in Anatolia and its adjacent regions. Knotted, pile woven floor and wall coverings are marketed for local use as well as exports.
Anatolian rugs represent the culture of the local region, which is Turkey, and come in breathtaking designs that appeal to a wide range of tastes. There are many different types of Turkish or Anatolian rugs, such as Ghiordes, Kulah, Bergama, Ladik, Sivas and Kayseri.
Sizes
Rugs come in a variety of different sizes, starting from an extremely small table sized rug to as huge as the size of a room. Sizes vary from as small as 3 feet by 5 feet to as large as 20 feet by 20 feet.
A rug can either be the focal point of your space or just an accent. It can extend, separate or unite a space. How you want a room to function will determine the size and type of rug you require.
Why do you need to choose the correct sized rug?
Choosing the right size of rug is a fundamental step when it comes to home decor. There is no specific method of finding the perfect rug; it is a matter of personal choice.
Each size is designed for a particular use that is up to the customer to decide. It is important to keep certain things in mind before purchasing a rug for your space.
If the area is big, you will obviously need a larger rug. However, make sure not to try to fit the entire area as that is what carpets are for.
A rug that will partly cover a room, and leave a few feet here and there is what you are looking for. This way, your room will not look overdone or congested.
Furniture sizing and choosing the correct rug
The furniture in a room also determines the size of rug that is needed. For example, if there is a small sofa or couch, a medium sized area rug will do the job. Small rugs do a wonderful job of acting as an accent in a small space.
The mistake that people usually make is going for a very small rug that does not even extend to the edges of the furniture. In this case, the elements of your room would look out of proportion and uneven. Therefore, it is important to keep furniture size in mind while purchasing a rug.