Our readers support us. This post may contain affiliate links. We earn from qualifying purchases. Learn More
Whether you're looking to create a cozy nook for intimate gatherings or an enchanting backdrop for grand celebrations, the right lighting can make all the difference. Pergolas, with their open structures, offer a perfect canvas for imaginative and stunning lighting arrangements. From fairy lights weaving magic through the beams to innovative LED solutions casting a contemporary glow, our guide explores a variety of lighting styles to suit every taste and setting.
Discover 10 stunning and creative methods to illuminate your pergola.
1. Enchanting Fairy Light Canopy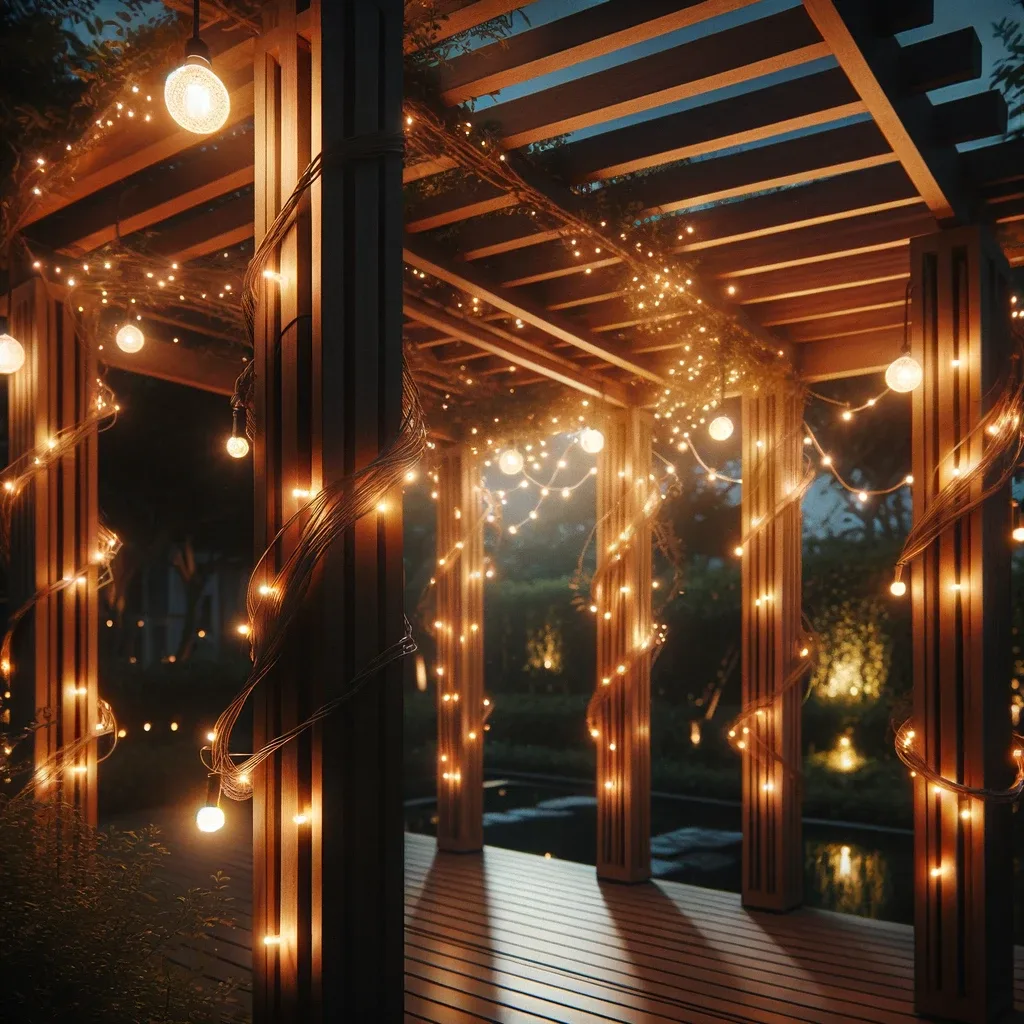 Create a magical atmosphere by draping fairy lights across the beams of your pergola. These small, twinkling lights add a delicate and enchanting touch, perfect for intimate gatherings or quiet evenings. They are easy to install and can be arranged in various patterns to suit your style. Opt for warm white lights for a cozy ambiance or multicolored strands for a more festive look.
2. Vintage Lantern Charm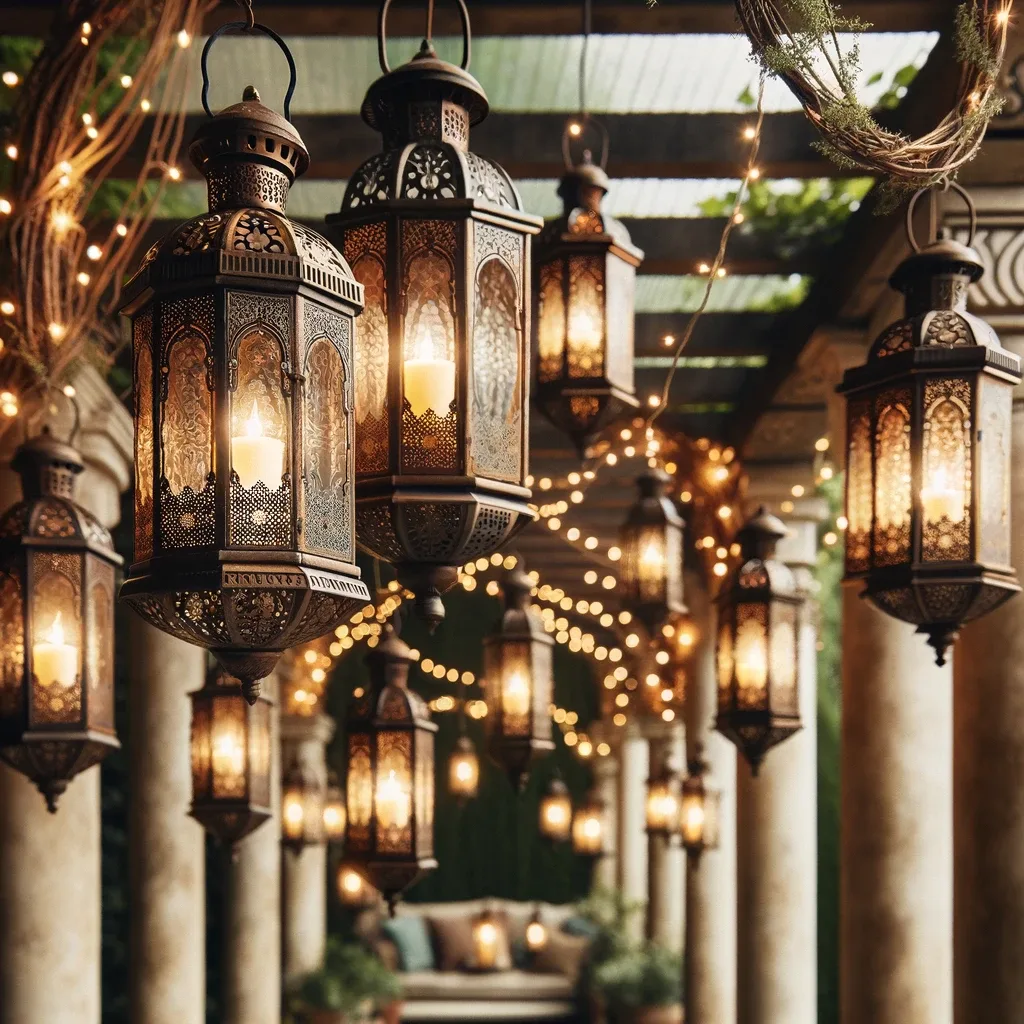 Hang vintage lanterns at different heights around your pergola for a rustic, old-world charm. These lanterns can hold candles or battery-operated lights, providing a soft, ambient glow. Choose lanterns with intricate designs to cast beautiful patterns on your pergola and surroundings. This idea is perfect for those seeking a blend of traditional elegance and cozy vibes.
3. Festive String Light Garland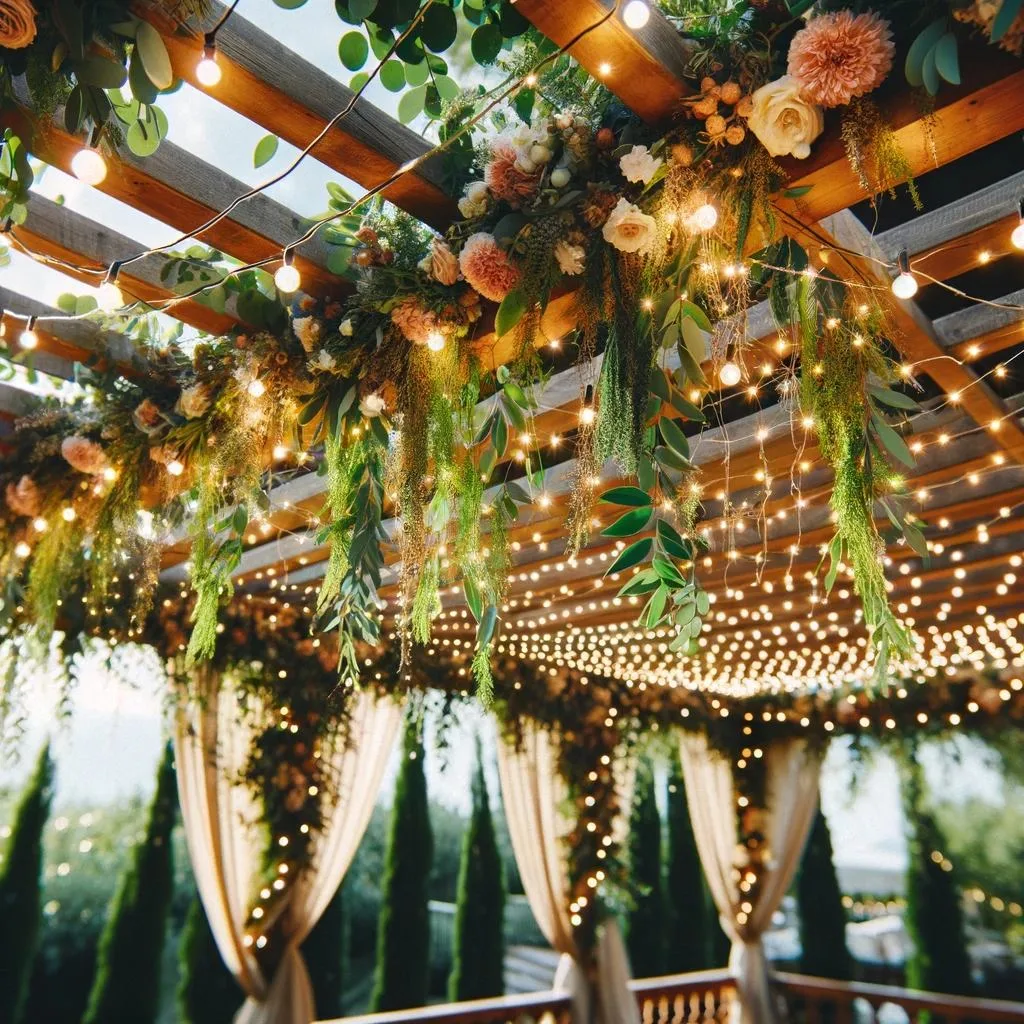 Weave string lights with garlands of greenery or flowers along the rafters of your pergola. This combination brings a festive and natural aesthetic, ideal for special occasions or adding a touch of nature to your outdoor space. LED string lights are recommended for their energy efficiency and long-lasting brightness.
4. Minimalist LED Strip Lighting
Install LED strip lights along the edges of your pergola for a modern, minimalist look. These lights offer a sleek, clean line of illumination and can often change colors and brightness settings. This lighting is perfect for those who appreciate contemporary design and want to add a sophisticated touch to their outdoor area.
5. Romantic Hanging Globe Lights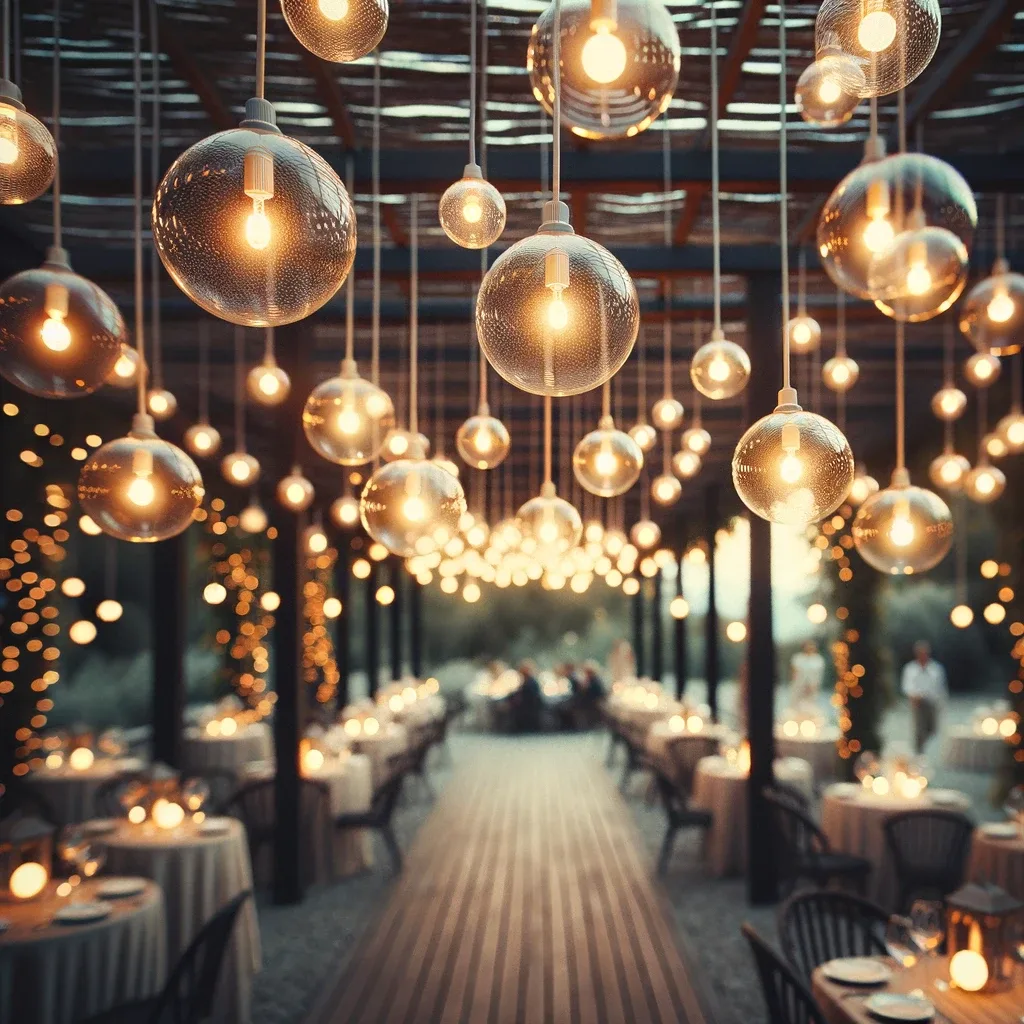 Suspend globe lights from the pergola to create a romantic and dreamy atmosphere. These round, bulbous lights provide a soft, diffused glow, ideal for romantic dinners or relaxed outdoor parties. Globe lights can be evenly spaced or clustered in groups for a whimsical effect.
6. Solar-Powered Lanterns for Eco-Friendly Lighting
Utilize solar-powered lanterns for an eco-friendly lighting solution. These lanterns charge during the day and light up automatically at dusk, providing a hassle-free and sustainable way to illuminate your pergola. They come in various styles, from modern to traditional, to fit any design preference.
7. Chic Pendant Light Elegance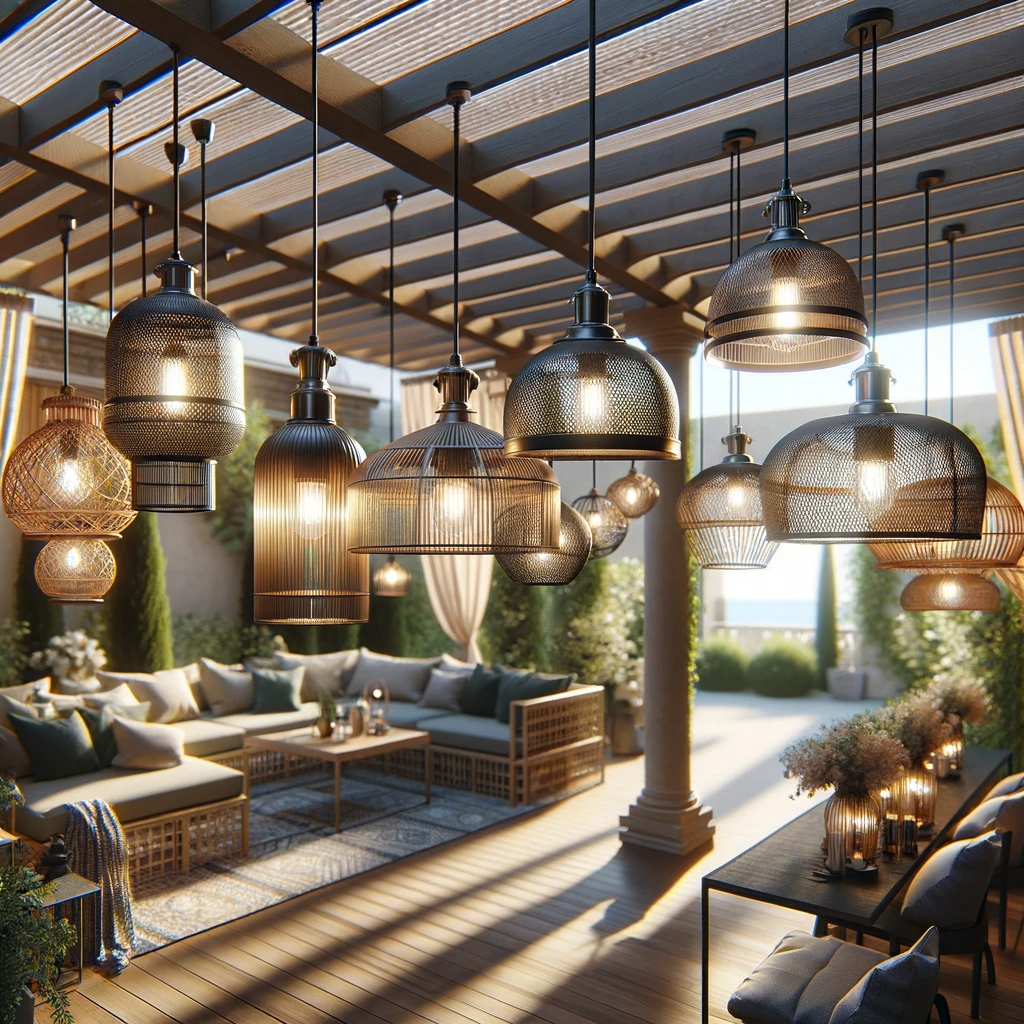 Hang chic pendant lights for a sophisticated and elegant outdoor setting. Choose from a range of styles, from industrial metal to Bohemian wicker, to complement your pergola's design. These lights are perfect for creating a focal point and adding a touch of indoor luxury to your outdoor space.
8. Tiki Torches for a Tropical Vibe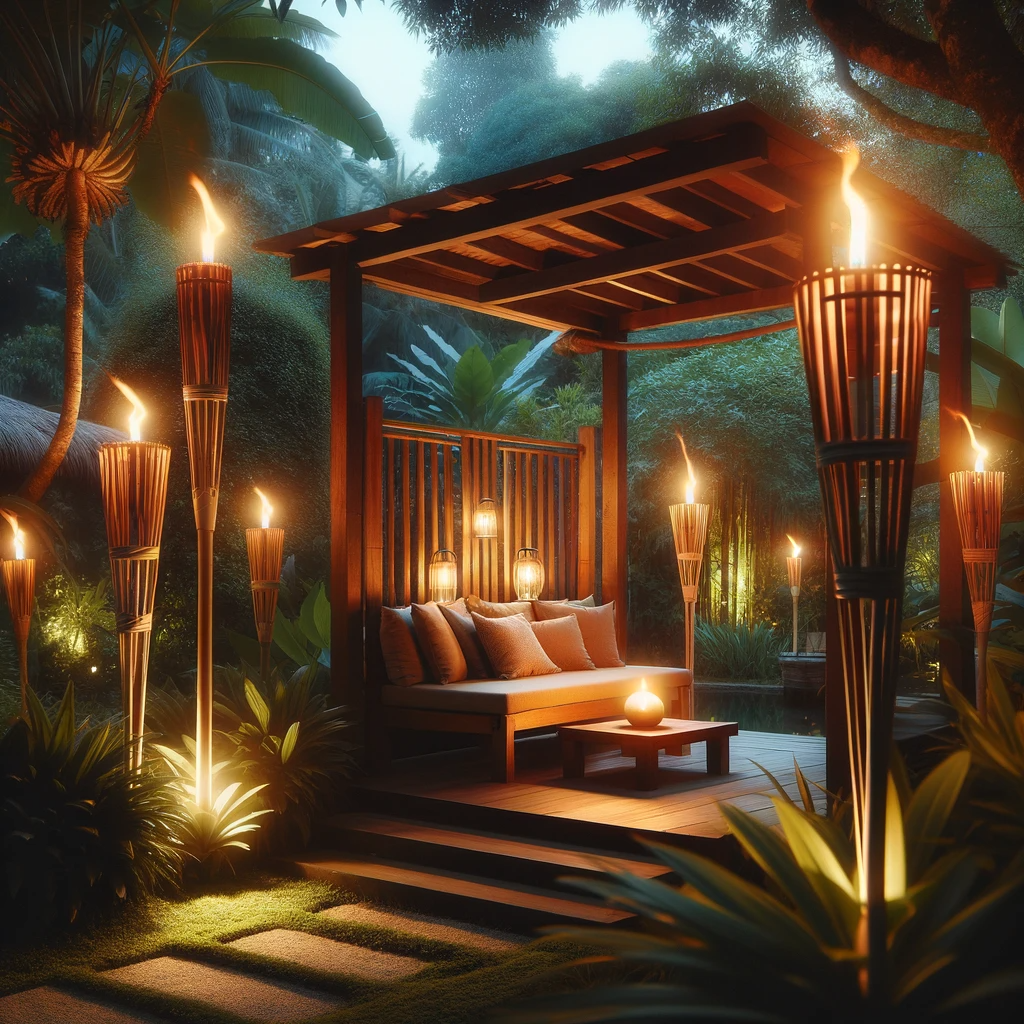 Line the perimeter of your pergola with tiki torches to infuse a tropical ambiance. These torches not only provide light but also add an exotic touch, perfect for themed parties or simply enjoying a warm summer night. They can be fueled with citronella oil to keep mosquitoes at bay.
9. Edison Bulb Rustic Elegance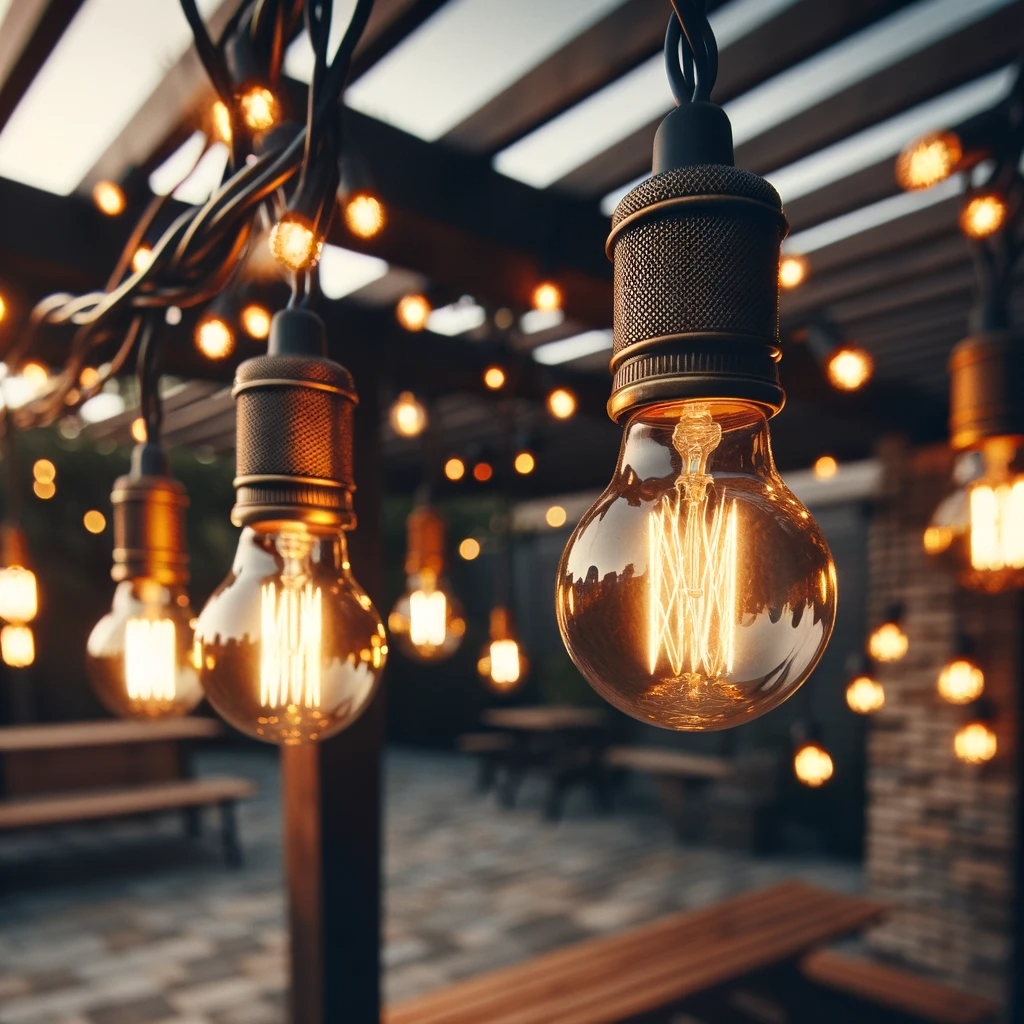 Decorate your pergola with Edison bulb string lights for a blend of rustic charm and modern flair. These bulbs emit a warm, amber glow, creating a cozy and inviting environment. Their distinctive vintage look makes them a stylish addition to any outdoor decor.
10. Projected Light Patterns for a Dynamic Display
Use a light projector to cast dynamic patterns or images onto your pergola. This idea is great for those who love to change their decor frequently or for special events. From swirling colors to thematic images, light projectors offer endless possibilities to transform your space with light.
Read more: